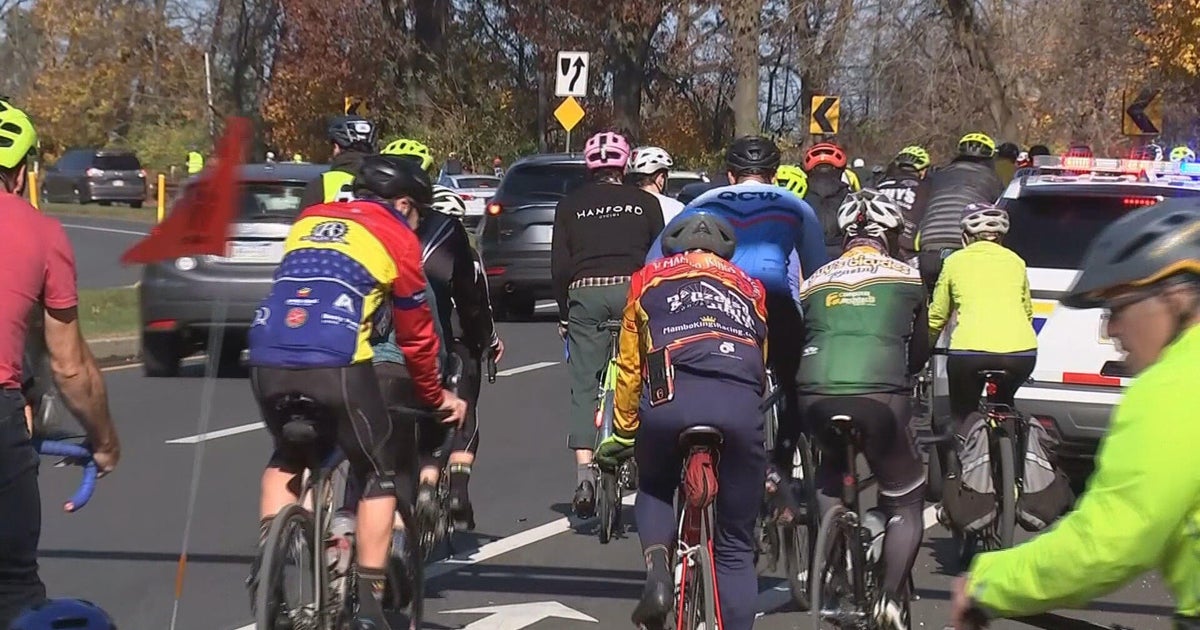 World Day of Remembrance for Road Traffic Victims Honored by Cycling Community
On a somber Sunday, a large group of cyclists rode through the streets of Philadelphia to raise awareness about bike safety. The commemorative bike ride was held in honor of World Day of Remembrance for Road Traffic Victims and paid tribute to the more than 100 bicyclists who have been killed in car crashes this year, including Samuel Ozer's 17-year-old son.
According to the city of Philadelphia's Office of Complete Streets, more than 110 people have been killed in traffic fatalities this year. This includes 10 cyclists. "Philadelphia is a Vision Zero city. That means we want to get to zero traffic deaths and the numbers are going in the wrong direction," said Laura Fredricks, co-founder of Families for Safe Streets of Greater Philadelphia.
Fredricks organized the commemorative bike ride, which started in Roxborough and ended in Hunting Park, where speakers read the names of cyclists who lost their lives. "We need safe street legislation. We need the senators and representatives and Harrisburg to listen," Fredricks said.
Advocates for safer streets want to see more bike lanes where there's a row of parked cars separating bicyclists from moving traffic. While this type of bike lane is legal on city streets, it's not legal on state-owned roads. Advocates also want to see the Speed Camera Pilot Program on Roosevelt Boulevard extended because it's set to expire next month. "If Samuel had a protected bike lane—they put in a recreational trail—he would be alive today," Ozer said. "If the intersection had a traffic light, which the state finally put in, he would be alive today."
With Thanksgiving coming up, there will be an empty seat at the dinner table where Samuel would have sat. Ozer is vowing to celebrate his son's life and continue the fight for safer streets in his honor.