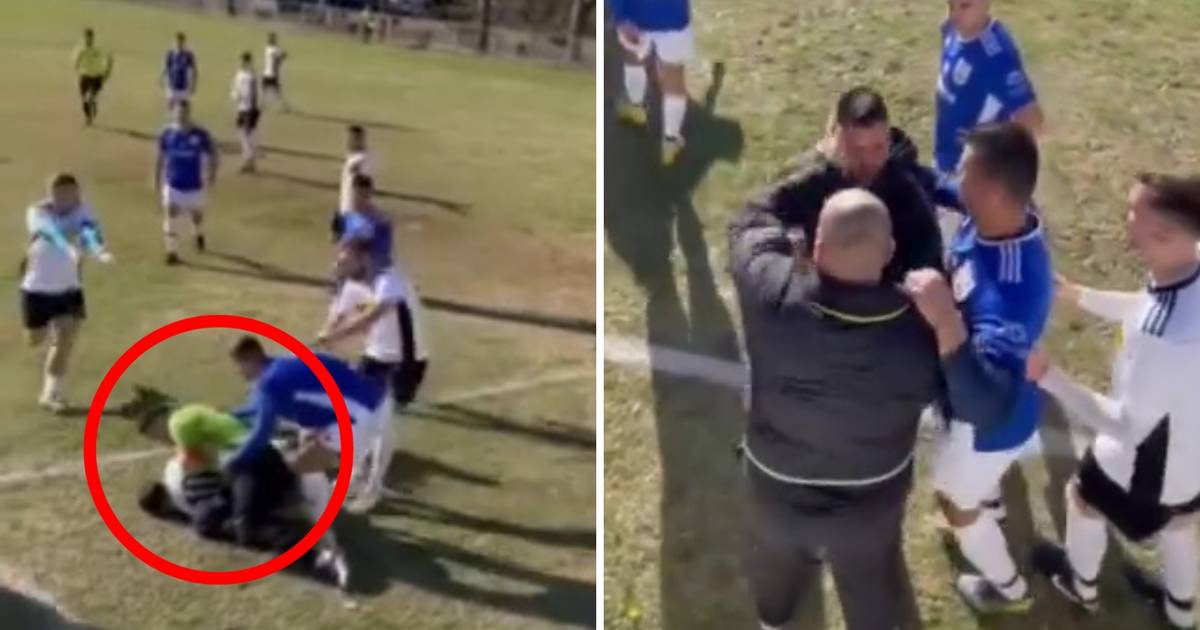 Witness the Unruly Fight on Pelješac: "A League of Absurdity!
The Sunday match of the Second County League of Dubrovnik-Neretva between the Pelješan clubs Rata from Kuna and Grk from Potomje (2-1) ended in a chaotic brawl at the end of the first half.
A video posted by HNK Grk on Facebook shows an attack by the guests, during which one of their players fell to the ground after a tackle in the opponent's penalty area. This led to a series of collisions with other players and goalkeepers, resulting in a general commotion on the field.
The home goalkeeper attempted to strangle an opposing player who was lying down, before rolling off as well. A spectator even entered the field and struck a Greek player, causing even more chaos. The club claims that it was – the commissioner for security at home – who punched one of their players for no reason.
The red card was given to local striker Dario Totić, and another yellow card was handed out to a Greek player. The visiting club's Facebook page commented on the incident: "👏👏👏 1. A borderline penalty on our player 2. A clear red for our goalkeeper 3. A second yellow card for our player without any reason." They went on to criticize referee Ante Kosor for issuing a second yellow card to their player based on comments made during gameplay, despite there being no clear justification for it.
However, Rata responded by emphasizing their victory (2-1), stating that they had shown much more than their neighbors despite their lower position in the table. They acknowledged that there had been some controversy surrounding certain decisions made by officials during the game but emphasized that sportsmanship should always be prioritized over personal grievances or disputes with opponents or officials alike.