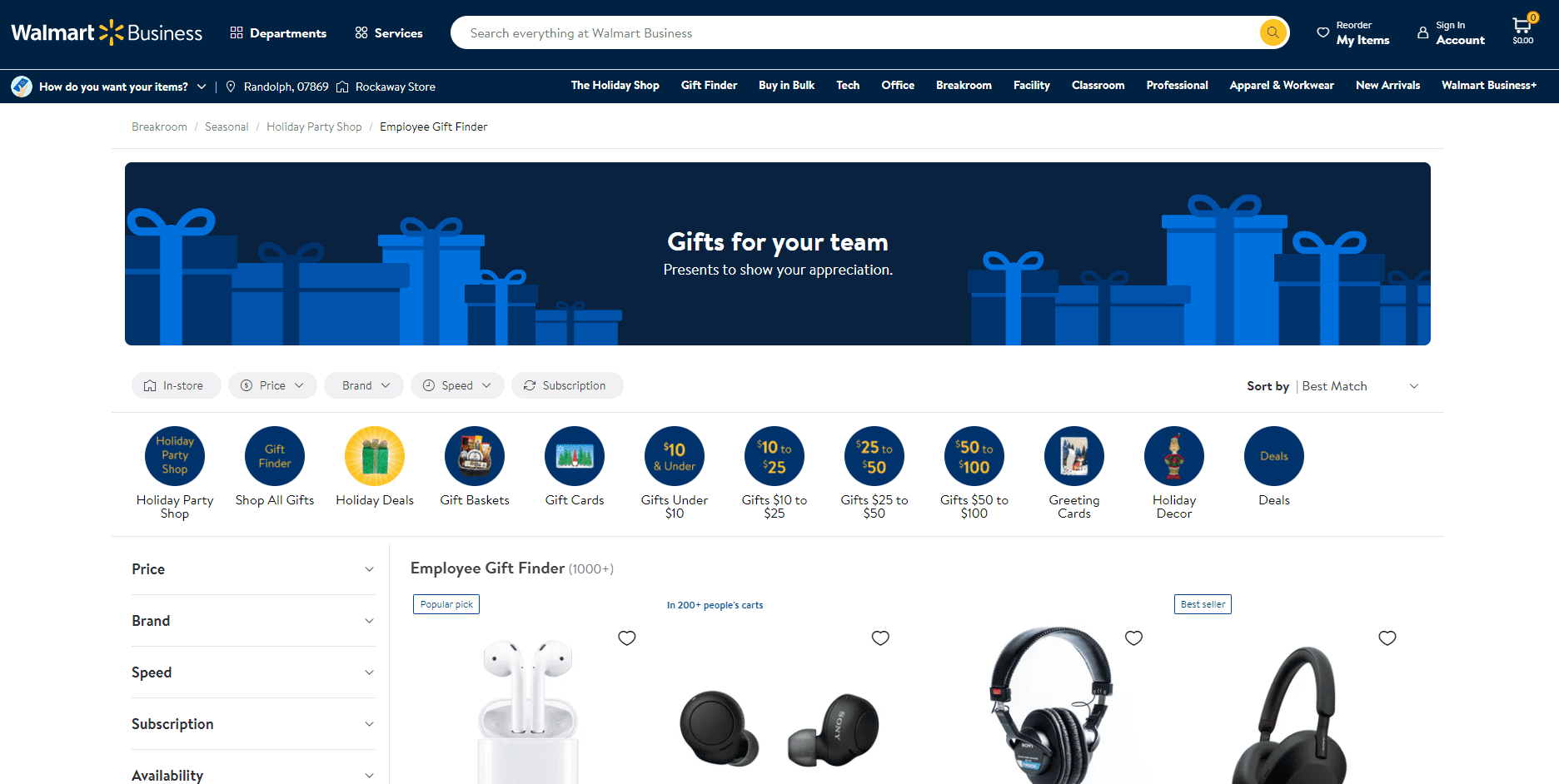 Walmart Business Provides New Holiday Resources to Support Small and Medium-sized Enterprises
Walmart Business has been catering to small businesses and nonprofits for a long time, but it's only recently that the retailer has been focusing on providing tailored solutions for these customers. The company has now launched its Holiday Party Shop and Employee Gift Finder to help businesses and nonprofits prepare for holiday parties.
The Holiday Party Shop offers a curated marketplace shopping experience for all your holiday party needs, while the Employee Gift Finder tool provides tailored product recommendations based on price range, customer rating, availability, delivery speed, and brand. This allows shoppers to save time and money while ensuring they have everything they need for a successful holiday celebration.
Walmart Business customers can take advantage of the retailer's robust omnichannel infrastructure as they prepare for the busy season. They can receive their online orders via same-day delivery or curbside pickup or shop in-store using Walmart Pay, which allows them to complete their transaction using the shared payment method in the Walmart Business app.
"We know that we have served small businesses and nonprofits for a long time," said Ashley Hubka, SVP and General Manager of Walmart Business in a previous interview with Retail TouchPoints. "There are millions of them across the country that come to our stores or shop online or come to our clubs, but we recognized that we had both the capabilities and the opportunity to really focus on them in a way that we had never done before."