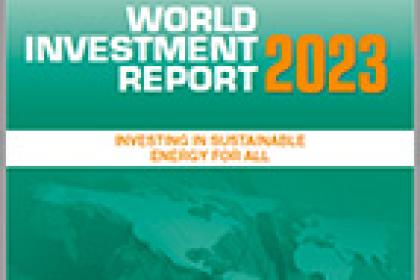 UNCTAD Unveils the 2023 Global Investment Report
In 2022, global FDI experienced a decline of 12% to $1.3 trillion, following a strong rebound the previous year. This drop can be attributed to ongoing global crises such as the war in Ukraine, high food and energy prices, and soaring public debt. Developed economies were hit the hardest, with FDI falling by 37% to $378 billion. On the other hand, developing countries saw a modest increase of 4% in FDI, with a few large emerging countries attracting most of the investment. However, flows to least developed countries declined.
Despite the overall decrease in FDI, greenfield investment project announcements grew by 15% in 2022 across various regions and sectors. Industries facing supply chain challenges such as electronics, semiconductors, automotive, and machinery experienced a surge in projects. In contrast, investment in the digital economy sector slowed down significantly. International investment in renewable energy generation also continued to grow at an 8% rate compared to the 50% growth seen last year. Notably, battery manufacturing projects announced tripled to more than $100 billion in 2022.
The report also highlighted a trend among major oil companies selling off fossil fuel assets to unlisted private equity firms and smaller operators with lower disclosure requirements. This shift signals the need for new dealmaking models that prioritize responsible asset management.
In summary, while global FDI saw a decline in 2022 due to ongoing crises and economic factors affecting developed economies particularly hardest hit by this downturn; greenfield investments continued to grow across different industries and regions while international investments in renewable energy generation also grew albeit at slower pace compared to previous year.
Moreover major oil companies started selling off their fossil fuel assets signaling need for new responsible asset management deal-making models.