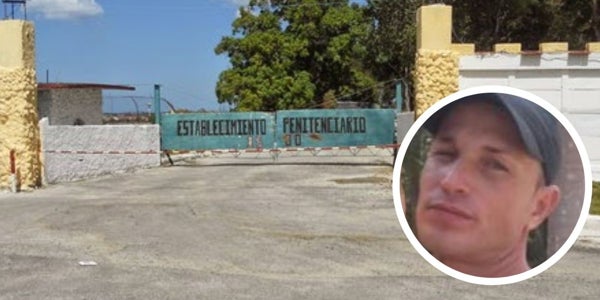 Tragic Death of Political Prisoner in Cuba: Authorities' Negligence Blamed
On Sunday, Cuban political prisoner Luis Barrios Diaz tragically died at La Covadonga hospital in Havana due to the neglect of prison authorities. The Cuban Observatory of Human Rights reported that Barrios Díaz had been experiencing respiratory problems since August and was in the infirmary of prison 1580 before being transferred to the hospital for specialized care. Despite his severe condition, the prison authorities decided to return him to prison due to a lack of fuel for surveillance.
Barrios Díaz died under emergency surgery from respiratory complications while he was awaiting trial. The Cuban authorities granted him an extra-penal license in an attempt to avoid responsibility for the negligence. He was serving a 9-year sentence for alleged crimes of public disorder and attack from the July 11, 2021 protests. As of now, there are 1,062 political prisoners on the Island, most of whom were arrested after September 11th, 2001.
The Cuban Observatory of Human Rights is calling for the immediate release of all prisoners for political reasons and conscience and demanding adequate medical services for them. It is a responsibility of the State according to UN Mandela Rules. Additionally, they urged democratic governments and the European Union to issue statements regarding the serious situation faced by political prisoners on the island.
Barrios Díaz's death highlights once again the human rights violations committed by Cuba's communist government towards its citizens. The international community must hold Cuba accountable for their actions and demand that they respect basic human rights such as freedom of expression, assembly, and access to healthcare.
In conclusion, it is crucial that we continue advocating for justice and human rights in Cuba until every citizen can live freely without fear or oppression.