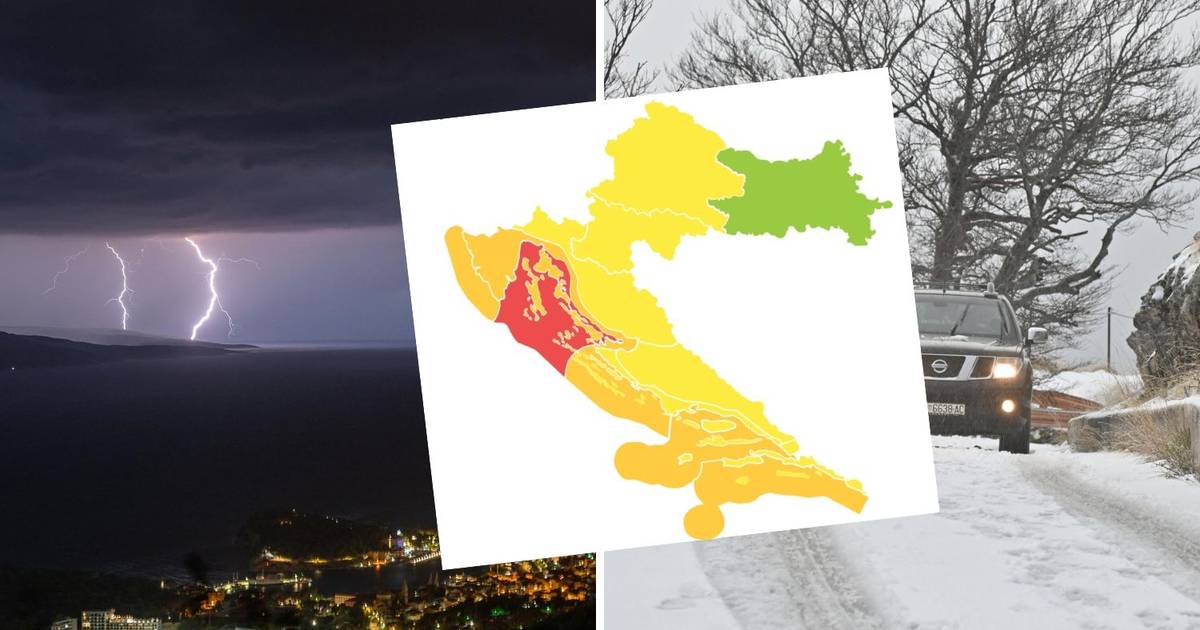 Thunderstorms Lead to Heavy Rain and Possible Snowfall in Lika Tomorrow
Last night, a powerful thunderstorm moved through the Zagreb area, and more showers with thunder are expected during Tuesday, especially along the sea. The rain will be heavy in some areas, particularly in the central part of the country and in the east, where there will be a north-easterly wind.
On Wednesday, the mainland is expected to be windy and cloudy, with less rain that will mainly fall in Dalmatia. Snow and sleet are expected in the highest areas of Lika and Zagora, with possible showers and thunder in the south. In the second part of the day, there may be partial clearing, with scattered rain still mainly in Lika and Dalmatia. It will be windy with moderate to strong, sometimes stormy northeast winds.
The air temperature in the inland areas is mostly between 5 and 10 degrees, and up to 15 degrees on the Adriatic, but it will be colder in the afternoon. On Tuesday on Adriatic moderate and strong gales with storm surges are expected especially at foot of Velebit . The temperature will mostly range from 4 to 9 degrees Celsius throughout the day with lower values at nightfall.