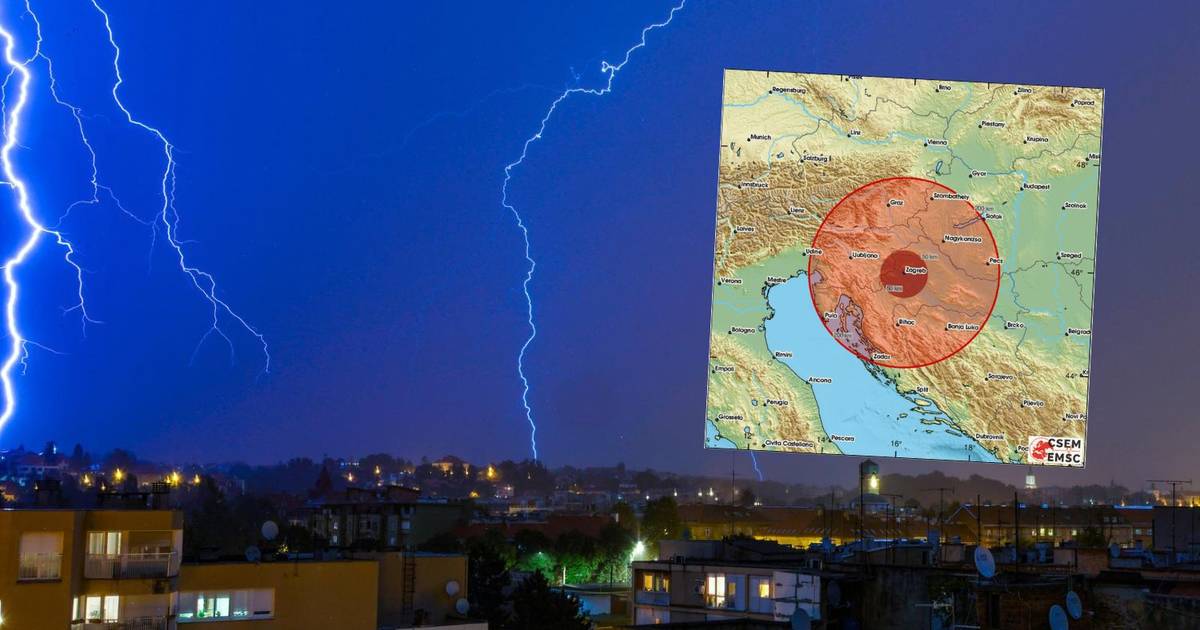 Sleepless Night and Thunderstorm in Zagreb: 'What an Apocalypse…'
A powerful thunderstorm rocked the Zagreb area around 2 a.m. tonight, leaving many people sleepless and in discomfort. Twitter users were caught off guard by the strong thunder and some even mistaken it for an earthquake in the darkness.
According to meteorologist Dunja Plačko Vršnak from DHMZ, the change in weather and cyclones brought about the intense thunderstorm. The intensity of the thunder was so strong that many people thought it was an earthquake, as evidenced by tweets from the EMSC.
Residents in the northern part of Zagreb reported strong shaking and sound, with additional users commenting on the rumbling and slight shaking in their respective areas. The thunderstorm left a lasting impression on the residents of Zagreb, as they took to social media to share their experiences.