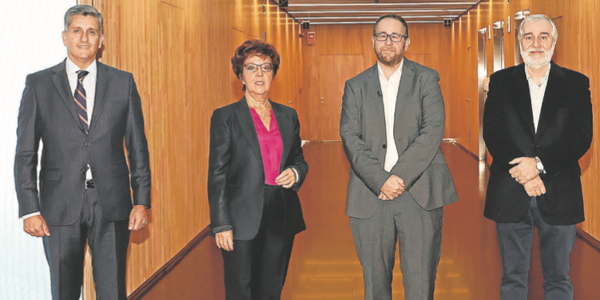 Revolutionizing Health: Exploring the Potential of mRNA Vaccine Technology
Public Health is a field that often goes overlooked, but its importance cannot be overstated. Elena Andradas, the general director of Public Health in Madrid, has emphasized the need for more resources and tools to fulfill its key function of protecting the health of all citizens. She believes that investing in prevention programs is one of the best investments in health and that collaboration with various entities and private companies is crucial.
One area where public health has been particularly successful is vaccination. The Covid pandemic has reminded us of its importance in preventing disease. Andradas highlighted the interoperability of information systems as a key aspect of public health, stating that real-time data updates are essential for effective disease prevention.
Training at all levels, especially for health professionals, is also important for public health. Andradas emphasized the need for healthcare providers to be prepared to detect new possible threats early on. She also mentioned collaboration between different entities and private companies as a vital component of public health, citing Moderna's investment in Spain as an example.
In addition to vaccination and information systems, another important aspect of public health is community engagement. Jaime Jesús Pérez, president of the Spanish Association of Vaccinology (AEV), emphasized the need for media outreach to educate the population about vaccines and their importance in disease prevention. He also noted that AEV has introduced two strategic lines this year: working with patient associations to convey the importance of vaccines and launching a communication campaign about respiratory diseases for the general population.
Spain has been a strategic partner in vaccine production since the beginning of the pandemic, according to Juan Carlos Gil, general director of Moderna for Spain and Portugal. He stated that Moderna plans to continue investing heavily in Spain's vaccine production centers and collaborating with scientific societies like AEV to ensure continued success in disease prevention efforts.
Overall, public health plays a critical role in ensuring the wellbeing and safety of individuals and communities around the world. Investing in prevention programs, collaboration between different entities and private companies, community engagement, and education are all essential components