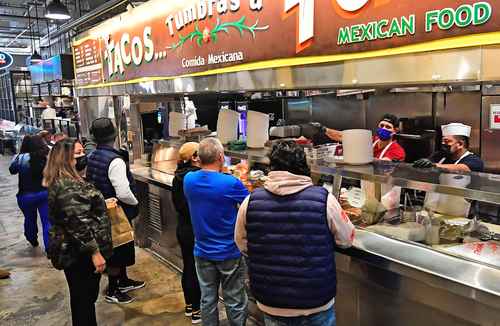 Record-breaking Remittances Expected to Reach $64.247 Billion This Year
According to a report by the Inter-American Development Bank, remittances to Mexico are projected to reach a historic high of 64,247 million dollars by the end of 2023. Despite this new record, the value of these remittances in pesos will be lower compared to last year due to currency exchange rates and inflation. The organization forecasts a 9.8 percent increase in family transfers to Mexico in 2023, but the appreciation of the peso against the dollar will cause its value in Mexican currency to drop by 3.4 percent.
While remittance flows to Latin America and the Caribbean are expected to reach an unprecedented figure of 156 billion dollars during 2023, marking an additional 15 consecutive years of growth, this growth rate is nearly half that of Mexico's GDP per capita growth rate. This relative deterioration in the income of Mexican families that receive remittances compared to those that do not benefit from these flows highlights the need for more targeted policies aimed at improving economic opportunities for Mexican families and communities.
Mexico remains the main recipient of remittances in Latin America and the Caribbean, with transfers expected to represent over 41 percent of all regional transfers in 2023. The vast majority of these remittances come from the United States (96 percent), with smaller contributions from Canada and other countries worldwide.
Despite a decrease in Mexican migrants in the United States, migratory flows do not have an immediate impact on remittance levels as migrants must first settle and find work before they can start sending money back home. However, it's important to note that migration patterns can change rapidly and have significant implications for both sending and receiving countries.