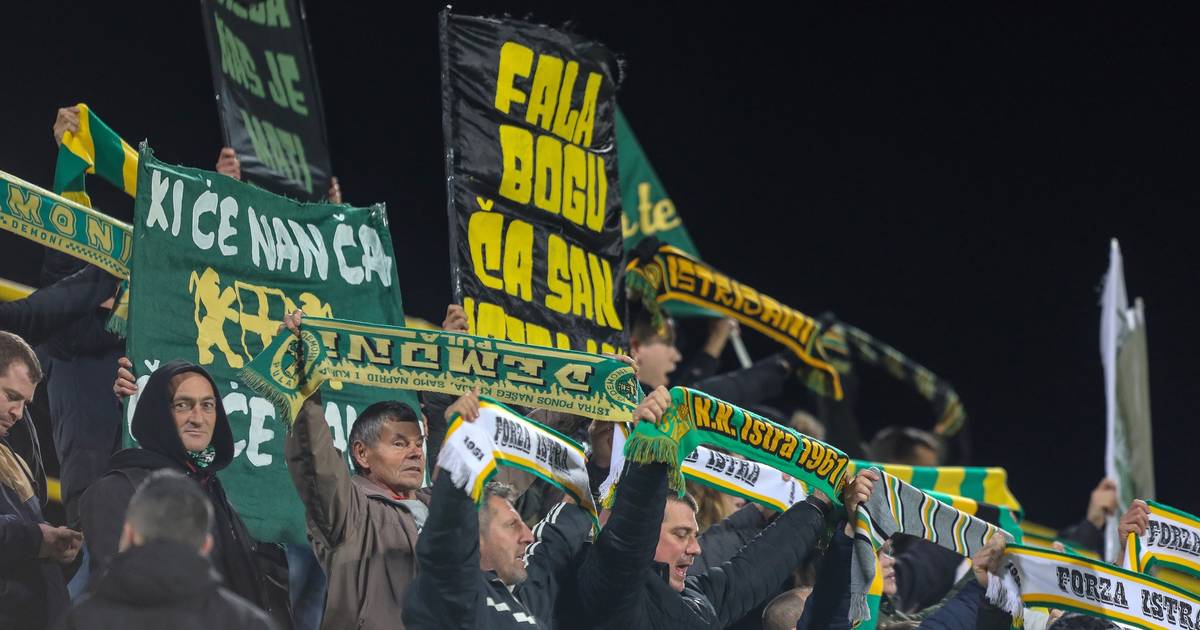 Pula Awaits Spectacle as Drosina's Record Falls in Match Against Hajduk
In just a few days, the city of Pula will host a highly anticipated football match between Hajduk from Split and Istra 1961. The game will take place on Sunday at the Aldo Drosina stadium, and it promises to be a thrilling spectacle for both teams and their fans.
With only four tickets remaining for the eastern stand, it is likely that this section will be sold out by Sunday. Meanwhile, the central western stand has already sold out, as well as the southern part where Hajduk fans will gather. This means that most of the remaining seats are in the northern stand, where 1,246 tickets remain. However, with only five days until the game, these too could quickly disappear.
So far, over 7,654 tickets have been sold for this match alone. With only four days left before kickoff, it's clear that this record-breaking attendance is set to continue. The leading team in the championship is Hajduk from Split, while Istra 1961 has not conceded a goal in two consecutive games. It's anyone's match at this point and there's no doubt that fans on both sides are eagerly anticipating what's to come.
For Istria and Rijeka fans who last met in March 2014 at Aldo Drosina Stadium with 7500 spectators gathered at the stadium which was then a record of Pula stadium which no visiting Croatian team could break until now when Hajduk from Split arrives in Pula to face Istria again but this time with different results as people of Split did not beat Istria for 497 days since July 17th ,2022 they celebrated together in Pula with final score of 2-0 where Meljnjak and Livaja scored goals for Split team .