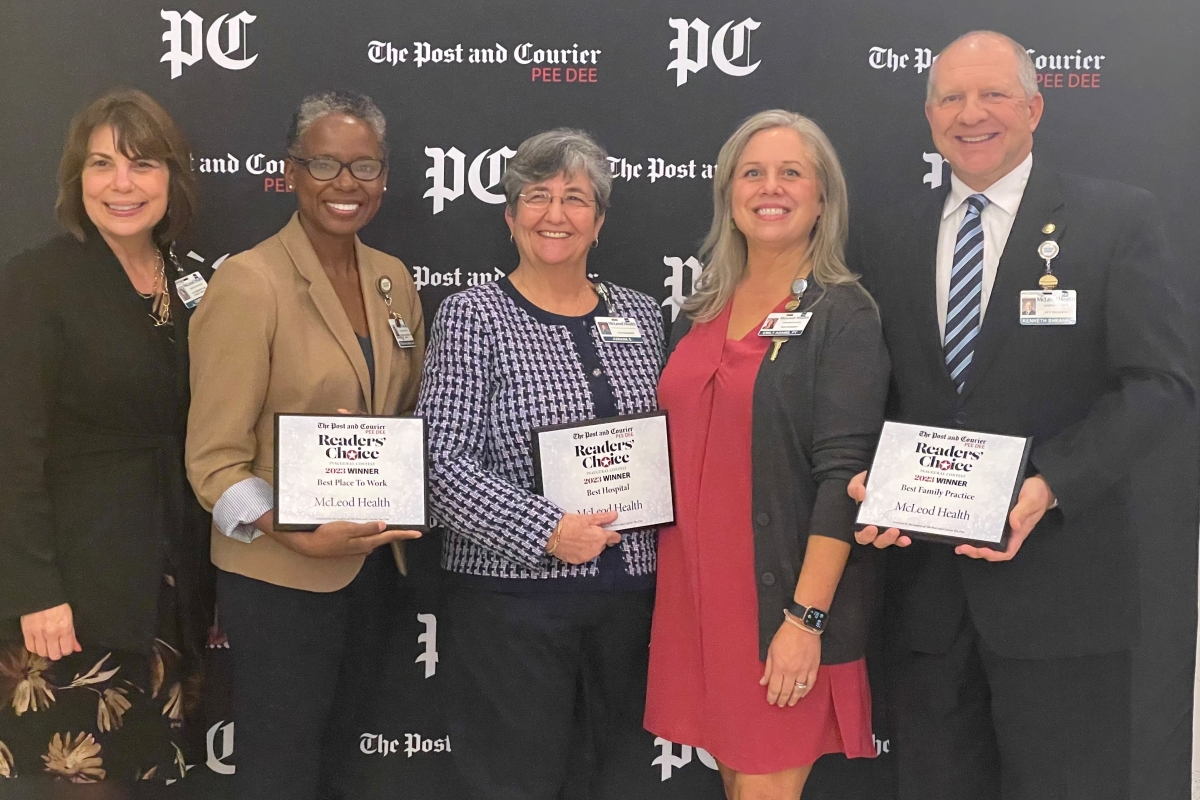 Post & Courier Readers Name McLeod Health as Top Employer
The Post and Courier Pee Dee recently announced the results of its Readers' Choice Awards. We are thrilled to share that our team at McLeod Health has been voted Best Place to Work, while also receiving recognition for Best Hospital.
Our orthopedic specialists at McLeod Orthopaedics Associates were honored with the title of Best Orthopedic Practice, while McLeod Plastic & Reconstructive Surgery received the accolade for Best Plastic Surgery Practice.
In addition to these awards, our fitness enthusiasts can rejoice as McLeod Health & Fitness Center was named Best Fitness Studio, Yoga Studio & Gym. Our patients can trust that they will receive top-notch care from our pharmacy team at McLeod Choice Pharmacy, which was voted Best Pharmacy.
Those in need of urgent medical attention can take comfort knowing that they are in good hands with the team at McLeod Urgent Care Center, which was recognized as Best Urgent Care. Our physical therapy patients have access to a dedicated and skilled team through McLeod Rehabilitation Services, which was voted Best Physical Therapy Service. Lastly, those seeking relaxation and self-care can indulge in a day of pampering at The Spa at McLeod, named Best Day Spa.