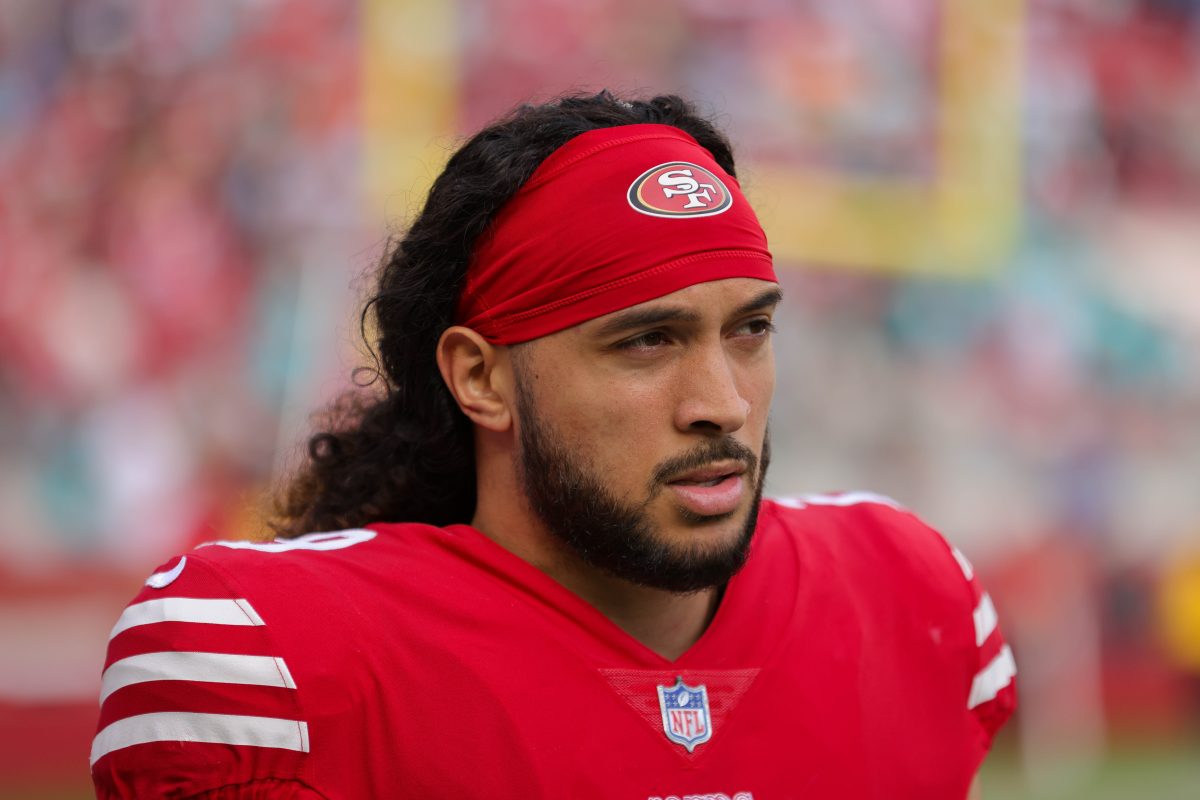 Niners' Talanoa Hufanga Sidelines for Bucs Match with Knee Injury" – NBC Sports Bay Area & California
In a devastating blow to their defense, the 49ers lost All-Pro safety Talanoa Hufanga for the remainder of their game against the Tampa Bay Buccaneers. The injury occurred when Hufanga attempted to tackle Buccaneers running back Rachaad White and then fell to the ground.
Hufanga was evaluated in the medical tent and ultimately had to be carted off to the 49ers' locker room. Coach Kyle Shanahan shared concerns about the injury, indicating that it is likely an ACL issue. This is a significant loss for the 49ers, as Hufanga has been a key member of their defense since the 2022 NFL season.
In Hufanga's absence, rookie safety Ji'Ayir Brown is expected to take on a more significant role. Brown was drafted by the 49ers in the third round of the 2023 NFL Draft and will now have an opportunity to contribute to the team's defense. With no other options left, Brown will need to step up and fill Hufanga's shoes if they hope to win this game.