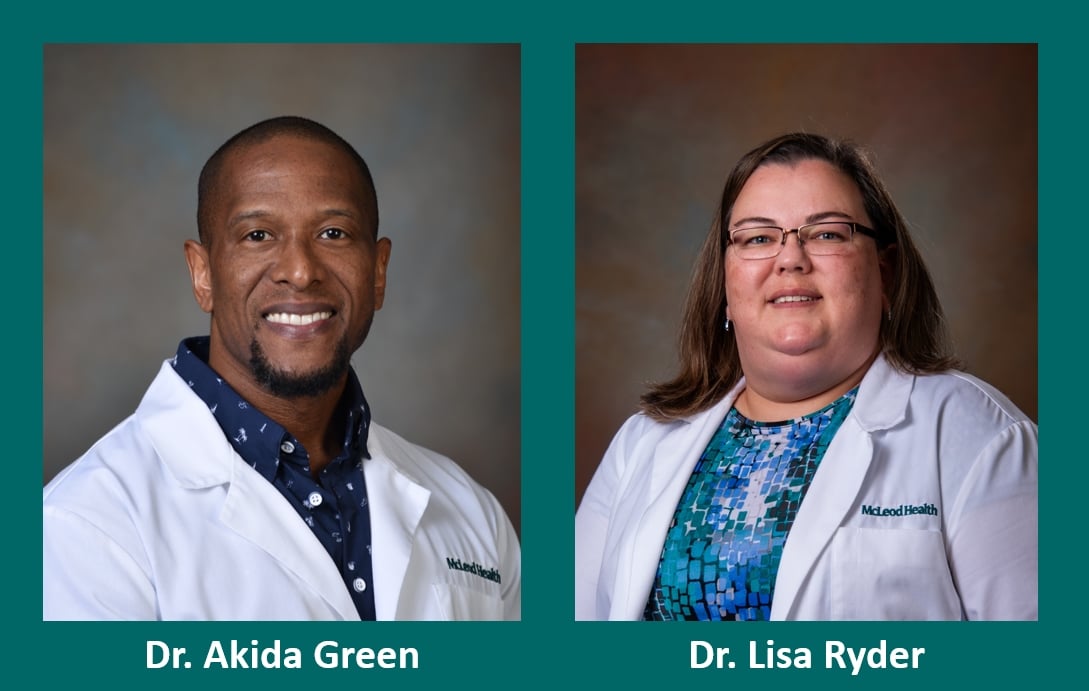 New Medical Professionals Join McLeod Healthcare Staff
The McLeod Health system is excited to announce the addition of two new physicians to their medical staff. Dr. Akida J. Green, MD, and Dr. Lisa M. Ryder, MD, are both joining the team at McLeod Regional Medical Center in Florence, North Carolina.
Dr. Green will be working in the Department of Inpatient Medicine at McLeod Loris Seacoast as a Hospitalist. He is board certified in Internal Medicine and comes from the upstate region of South Carolina where he previously served on the medical staff of Prisma Health and Incompass Health. When he's not practicing medicine, Dr. Green enjoys singing, billiards/pool, playing violin, weightlifting, and board games/card games. We welcome him to the Carolinas coast and the McLeod community with open arms!
Meanwhile, Dr. Ryder will be joining McLeod Emergency Physicians and the McLeod Regional Medical Center Medical Staff. A native of Rome, New York, Dr