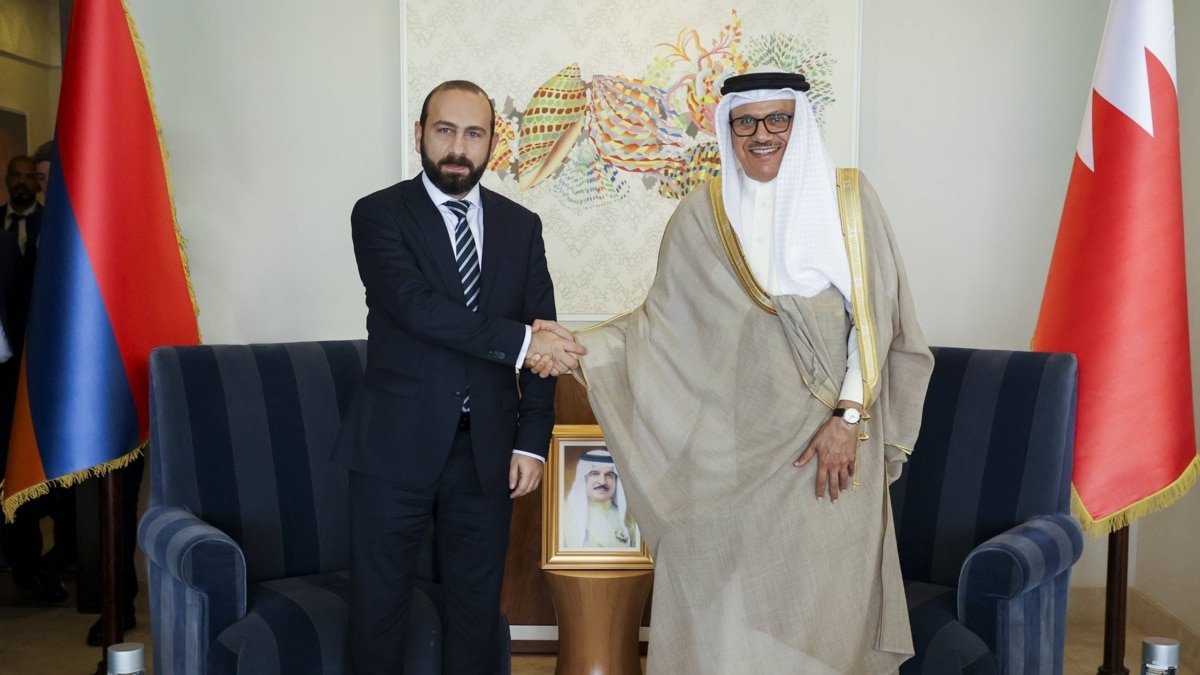 Mirzoyan and Bahrain's Foreign Minister Discuss Strengthening Bilateral Cooperation
In a recent meeting between Armenian Foreign Minister Ararat Mirzoyan and Bahraini Foreign Minister Abd Al-Latif bin Rashid Al-Zayani, the two officials discussed potential areas of cooperation in various fields. The Armenian foreign minister highlighted trade and economy, civil aviation, tourism, and information technologies as promising areas for bilateral relations. He also presented the "Crossroads of Peace" program developed by the Armenian government, expressing hope that it will be attractive to Bahrain and other Middle Eastern countries.
The meeting also covered the latest developments in the South Caucasus and the Middle East. Mirzoyan presented the current security situation in the South Caucasus, emphasizing Armenia's approaches to establishing lasting peace and stability in the region. He pointed out the ethnic cleansing of Nagorno Karabakh by Azerbaijan and existing problems, urging the need for mutual, unambiguous recognition of territorial integrity and other measures for normalization of relations between Armenia and Azerbaijan.
In addition to discussing diplomatic issues, Mirzoyan also emphasized the importance of periodic consultations, a legal framework, joint events, and high-level visits between the two countries to foster greater cooperation. Both foreign ministers expressed their willingness to work together in these areas to promote mutual understanding and further strengthen their bilateral ties.