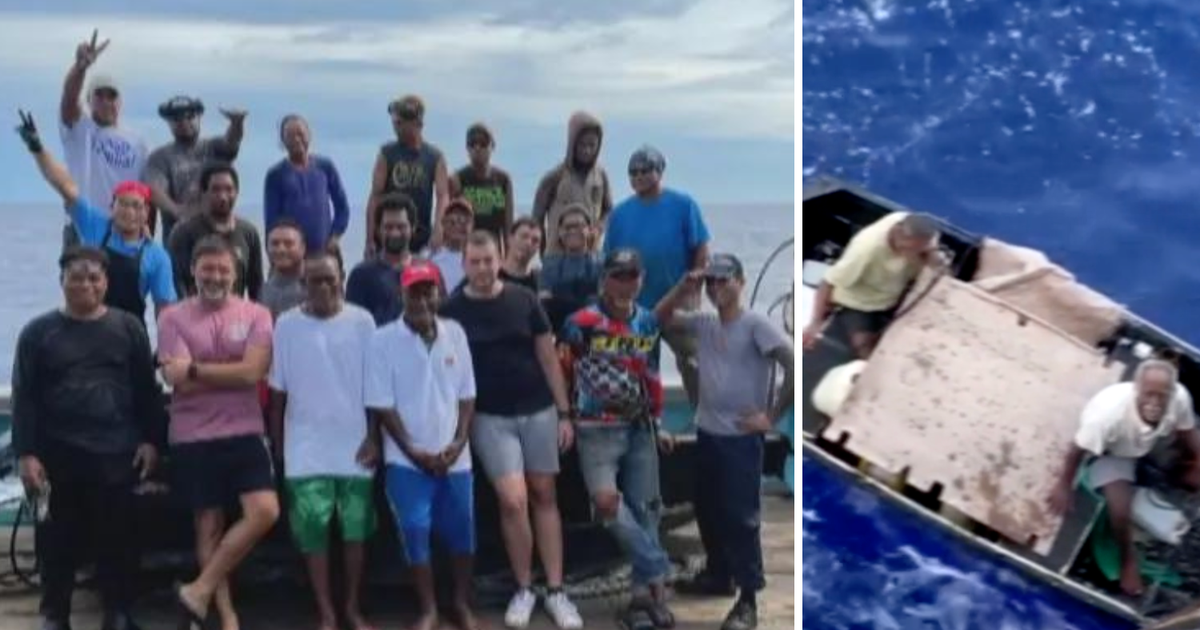 Miraculous Rescue: Zadar Sailors Save Fishermen from 30 Days of Drifting in the Pacific
In the vast Pacific Ocean, two fishermen clung to life in a small boat for 30 days after their engine broke down and they were swept away 300 miles from the island of Nonouti. The two men, Etuati Rabaere and an unnamed companion from Kiribati, survived by drinking rainwater and eating raw fish. They were exhausted, starving, dehydrated and sunburned, but alive.
While searching for fish, the observer on the mast of the tuna trawler "Marielle" noticed something at a great distance. The ship turned its course towards it and when they got closer, they saw two people who were too weak to continue. Captain Mario Radulić of "Marielle" said that they saw one ship on the fourth day after the breakdown, but it did not spot them. Their small boat was too low to be detected by the radar.
The men believed that they were saved by a miracle when it rained for the last 15 days in the Pacific. When they got on the deck of "Marielle," they had to be given water and food little by little. Now they are being driven home as heroes by the 21-member crew of "Marielle," which includes one Mexican, seven Filipinos, 11 Micronesians and two Croats – captain Marijo Radulić and crew member Marko Birkić.