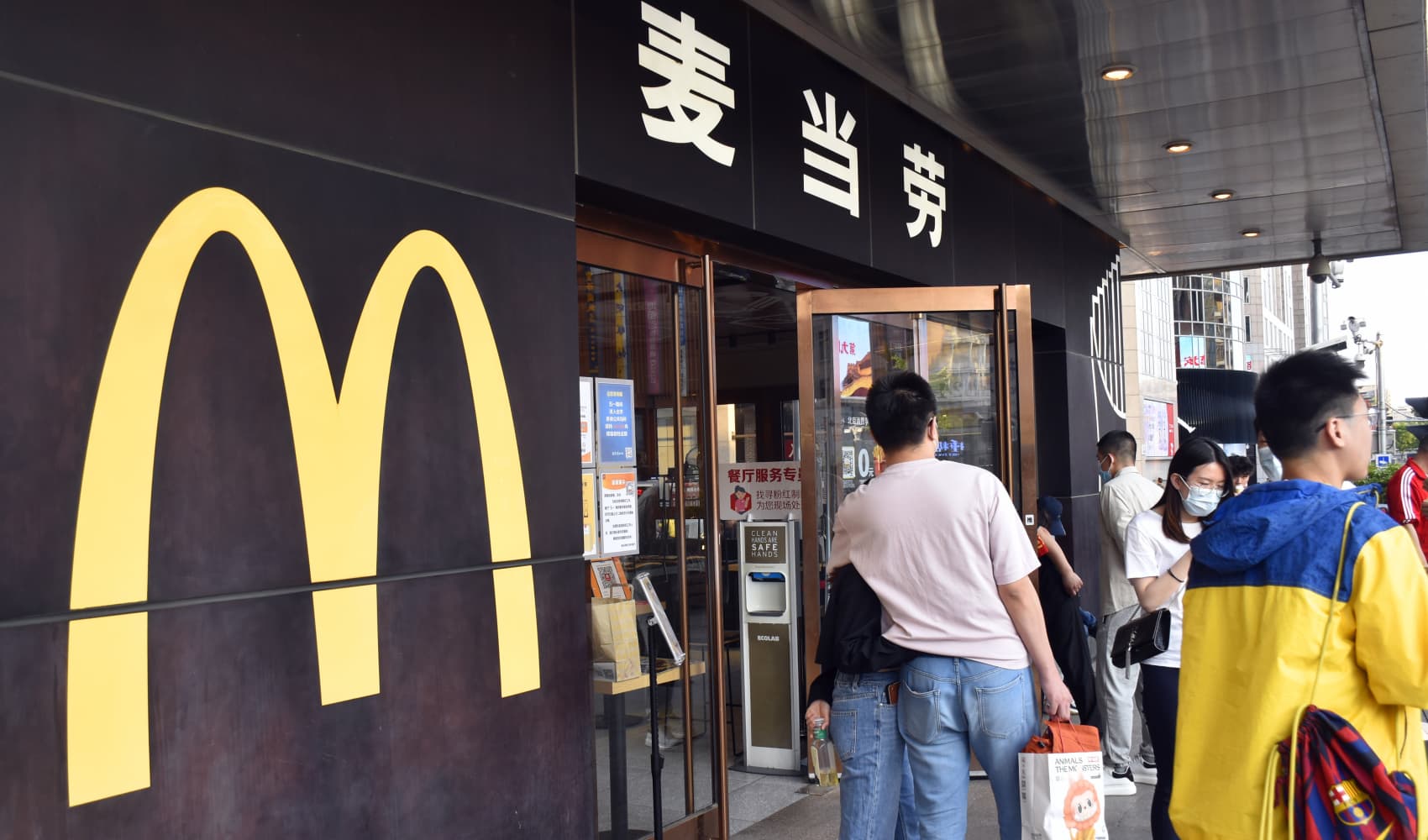 McDonald's Boosts Its Minority Stake in China Business, Reports NBC4 Washington
McDonald's is set to increase its ownership stake in its China business from 20% to 48%, marking a significant move for the fast-food giant. The decision involves buying out Carlyle's minority share, with financial terms yet to be disclosed. The deal, pending regulatory approval, is expected to close in the first quarter of 2024, with Citic maintaining a 52% stake in the business.
Since selling control of its restaurants in mainland China, Hong Kong, and Macau to Carlyle and Citic in 2017, McDonald's has been successful in doubling its footprint in China to over 5,500 locations. This has established it as the company's second-largest market in terms of number of locations. However, despite this success, sales have decreased by 3.8% from the year before since the Covid pandemic began. Estimated to account for about 4% of the chain's total revenue, sales in China have struggled since then.
Despite this challenge, McDonald's CEO Chris Kempczinski remains optimistic about the opportunity to capture increased demand and benefit from the long-term potential of China's fastest-growing market. The company believes that promoting its burgers will help draw customers back into its restaurants. With this move, McDonald's is showing its commitment to expanding its presence in China and tapping into one of the world's largest growing markets.