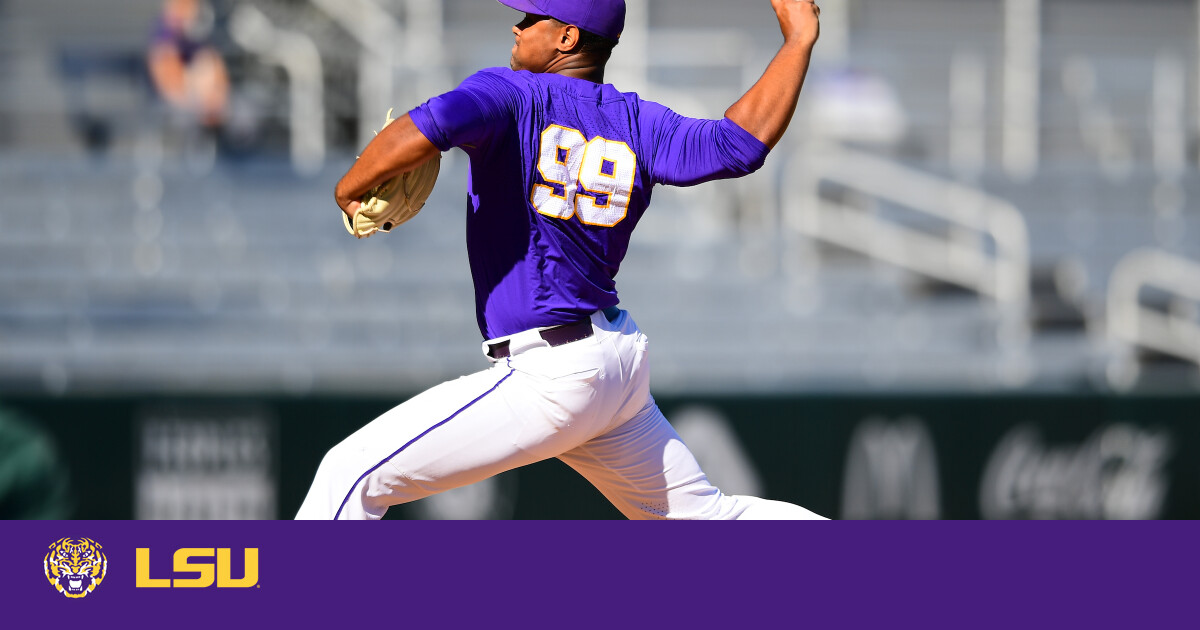 LSU Defeats Gold 3-2 to Win Fall World Series and Secure Purple Posts
The Purple emerged victorious in Game 2 of the LSU Baseball Fall World Series, with a final score of 3-2 against the Gold. This win secured their victory in the series, as they had also won the first game with a score of 2-1. The game was concluded after five innings, marking the end of LSU's six-week fall practice period.
In the bottom of the first inning, the Purple took an early 2-0 lead as rightfielder Jake Brown hit an RBI single and shortstop Michael Braswell III made a sacrifice fly. Although the Gold was able to tie the game in the top of the second inning, the Purple quickly reclaimed the lead with a run-scoring single from centerfielder Mic Paul.
The pitching effort for both teams was impressive, with Christian Little and Aiden Moffett for the Purple, and Justin Loer for the Gold each recording multiple strikeouts. Little allowed no earned runs on two hits with seven strikeouts while Moffett gave up no runs on no hits with three strikeouts. Loer recorded seven strikeouts in just 2.1 relief innings.
LSU has been successful during their six-week fall practice period, winning both games against Mississippi State and Texas Tech before closing out their season with a win over Auburn last week. As reigning National Champions, LSU will open their 2024 season on Friday, February 16th versus VMI at Alex Box Stadium and Skip Bertman Field.