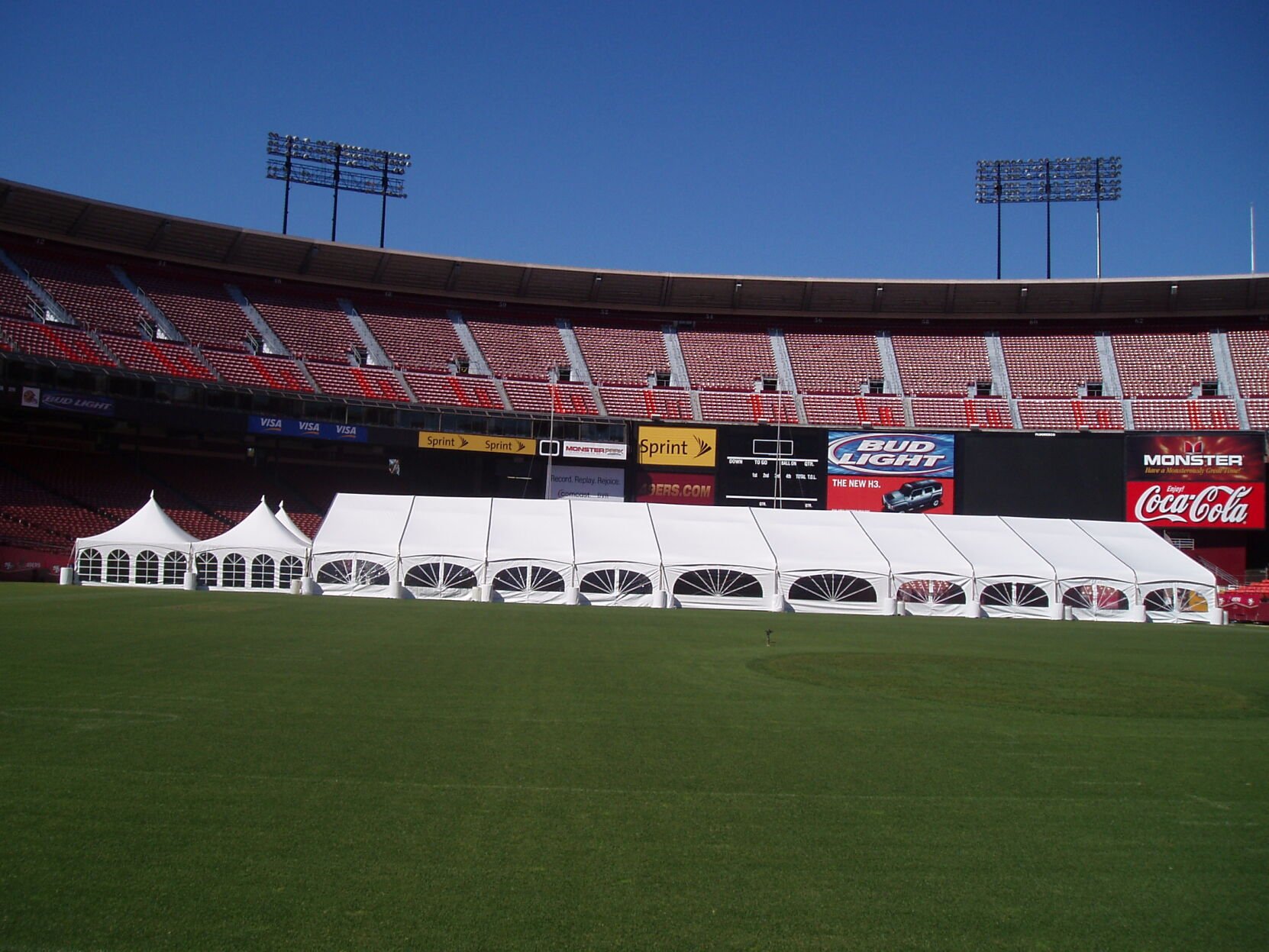 Local Entrepreneur Brings Tent Manufacturing to Rockbridge County
XFS Global LLC, a service-disabled veteran-owned business specializing in fabric shelters, has opened its doors in Rockbridge County. The company recently leased 34,000 square feet of industrial space and relocated its manufacturing infrastructure from Las Vegas to Natural Bridge Station after acquiring the assets of Creative Tent International. President and CEO Jacob Furbee shared that the company is currently hiring five people and plans to create more job opportunities in the future.
XFS Global LLC offers semi-permanent, pre-engineered fabric shelter systems for both military and commercial applications. The company produces a wide range of tent sizes, including those large enough to house a plane and small enough to serve as a command post. Each building comes equipped with HVAC equipment, insulation, floors, lights, and installation if requested by the buyer. XFS Global LLC has already received orders for several shelters, including a large one for a church and three others for a defense subcontractor.
Furbee and Vice President Paul Wilcox are both veterans of the Marine Corps with extensive military experience. Furbee previously worked for a fabric shelter enterprise before joining XFS Global LLC with the help of a private equity firm that helped form the company. The ribbon-cutting event is scheduled for December 6th to celebrate XFS Global LLC's official opening.