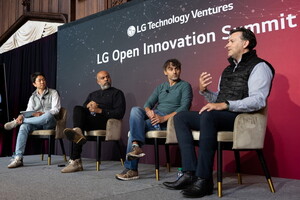 LG Technology Ventures Boosts Funding with 1 Trillion Won Expansion
LG recently held an Open Innovation Summit in the U.S. in June, where they discussed their preparation for the future. As part of this preparation, the company has decided to expand the operational fund size of LG Technology Ventures, established in Silicon Valley, to 1 trillion won (US$775 million).
LG Technology Ventures, a corporate venture capital (CVC) firm, was established in Silicon Valley in 2018 with the goal of identifying global startups with innovative technologies that can synergize with the key businesses of LG affiliates and become future growth engines. The company has been managing a fund of about 600 billion won contributed by seven major LG companies including LG Electronics, LG Display, LG Innotek, LG Chem, LG Energy Solution, LG Uplus and LG CNS. They have utilized about 70% of this fund. This year four affiliates decided to contribute to the creation of a follow-up fund resulting in an operational fund exceeding 1 trillion won.
The plan for LG Technology Ventures is to continue discovering new startups and strengthening the virtuous cycle of new technology investments with the expanded fund.