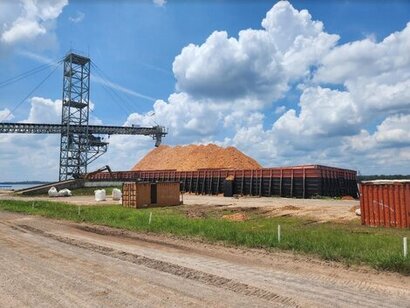 Green Methanol Production: Plagen and BFI Announce Business Agreement in Indonesia
The business agreement between Plagen and BFI is focused on the supply of raw materials and the investment of funds for the clean methanol production project at the Korindo Group in Jakarta, Indonesia. This project represents Plagen's first step into the clean methanol market in Asia, as well as an opportunity for BFI to further its goal of sustainable economic development and growth.
The ceremony announcing the agreement was attended by Plagan CEO John Kyung, Vice President Won Sung-pil, BFI President Moon Jin-seok, and Director Kim Young-man. Through this project, the two companies will produce 20,000 tons of clean methanol annually using biomass waste from Indonesia's abundant forests as raw materials and introduce it into the country.
BFI is engaged in the manufacturing of various wood products on its 30 hectares of land in Balikpapan, East Kalimantan, Indonesia. The company has been operating locally for more than 50 years with a focus on sustainable economic development and growth while contributing to rainforest conservation and carbon neutrality. According to recent reports from the shipping industry, there is an urgent need to build clean methanol-powered ships and secure methanol due to a goal set by International Maritime Organisation (IMO) to reduce carbon emissions by 100 percent (net-zero) around 2050. The estimated demand for methanol in 2050 is more than 500 million tons, with clean methanol accounting for approximately 385 million tons of that total.
The expected demand for clean methanol in Korea is estimated to be 230,000 tons in 2027. As such, there is an urgent need to secure stable production and import of clean methanol in Korea. In response to this demand, John Kyung, CEO of Plagen stated that "Starting with the production of 20,000 tons per year in Indonesia, we will increase our production capacity of clean methanol in Indonesia."