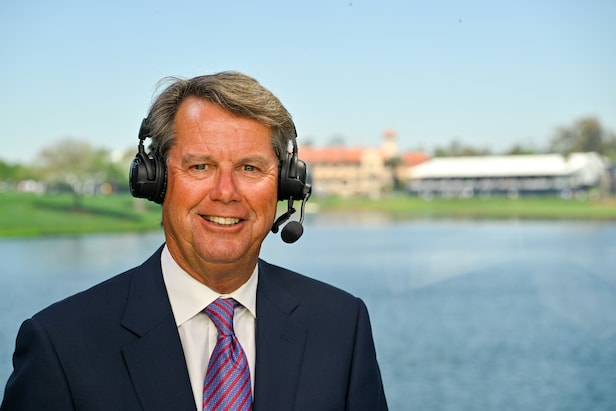 Golf Analyst Paul Azinger Resigns from NBC Sports
Golf Digest has confirmed that NBC Sports' lead golf analyst, Paul Azinger, will not have his contract renewed. This news was first reported by the Associated Press and has been confirmed by Golf Digest.
Azinger's last event as a lead analyst was the Ryder Cup in September, and he will not be available for the upcoming Hero World Challenge. The decision to let go of Azinger caught him off guard, according to sources close to Golf Digest.
NBC Sports released a statement thanking Azinger for his work with them over the past five years. They praised his insights, work ethic, and relationships in the golf industry. They wish him the best of luck in his future endeavors.
Sources tell Golf Digest that this move is part of a potential larger overhaul of NBC Sports' golf coverage, with further changes possibly coming to their Golf Channel brand.
Azinger became NBC Sports' lead analyst in 2019 after retiring from Johnny Miller. Prior to that, he served as the lead golf analyst for ABC and ESPN from 2006-2015. He also worked with Fox Sports on their schedule of USGA championships in 2016.
In a statement released on Sunday, Azinger expressed gratitude towards Dan Hicks and other NBC broadcasters, as well as lead producer Tommy Roy and those behind the scenes who supported him throughout his career in television broadcasting. He believes that there are great things ahead for him, NBC Sports and golf as a whole.