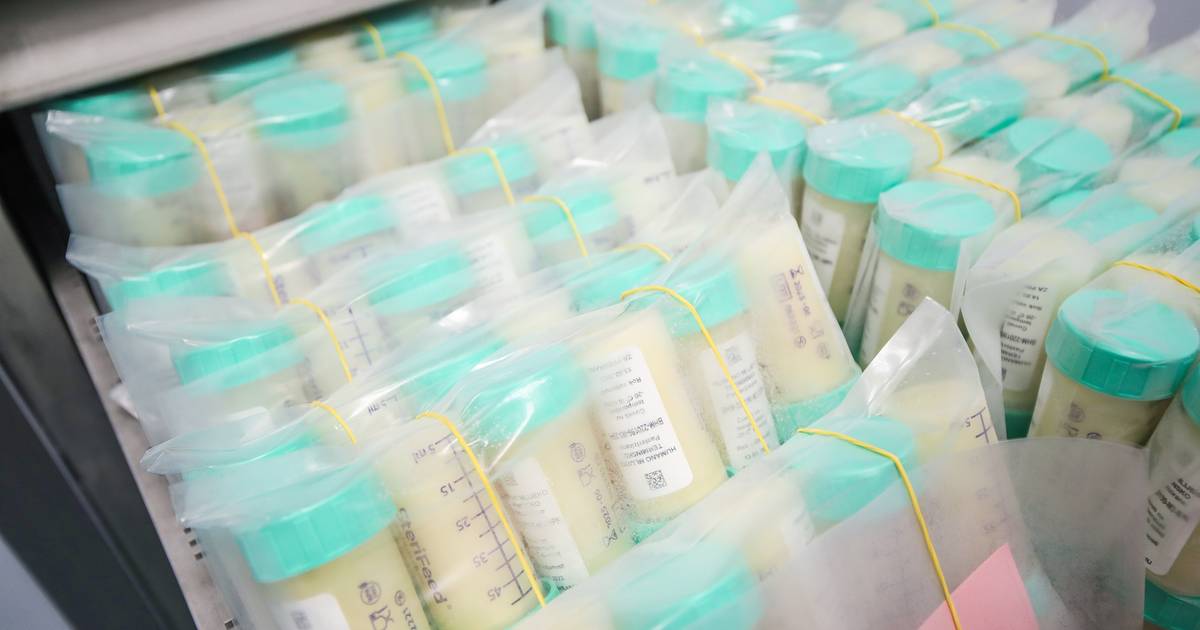 Generous Nursing Mothers Donate Over 3,000 Liters of Milk to Support Premature Babies in Four Years
Since its establishment in 2020, the Human Milk Bank at KBC Zagreb has collected over 2,900 liters of milk from nursing mothers. Over 250 mothers have donated their surplus milk to the bank, which has been used to feed almost 1,000 premature babies. The bank operates under the Croatian Tissue and Cell Bank of KBC Zagreb.
Nursing mothers donate their excess milk to the bank when their own child does not need it in such quantities. The donated human milk goes to premature babies in various hospitals across Croatia. These babies are in incubators and their mothers have not yet established lactation or cannot breastfeed. The milk significantly reduces severe intestinal inflammation in premature babies and helps them develop and grow better, have fewer infections, and be more resistant.
Currently, there are twenty to thirty female donors at any given time, with some donating for three months and others for much longer. Donors must be healthy women, and their blood and home conditions are regularly checked. The milk pumps are sterilized, and the health and nutritional value of the milk is closely monitored.
Although the number of donors has decreased since the bank's establishment, the amount of milk donated has increased significantly. The milk is distributed to hospitals in various cities throughout Croatia. There is never a shortage of human milk; however, new donors are always needed when mothers stop lactating. Despite this decline in donors, the act of donating remains full of altruism and plays a crucial role in providing care for premature babies.
Overall, the Human Milk Bank at KBC Zagreb plays a vital role in supporting premature infants' health by providing them with nutritious human milk that can improve their growth rate and reduce severe intestinal inflammation. With more nursing mothers considering becoming donors, this unique initiative could continue to make a significant impact on these vulnerable infants' lives.
Donations play an essential role in helping premature infants recover from illnesses or injuries they may face during early development stages. Without enough nutrients from breastfeeding or other sources such as formula-fed bottles or cow's milk-based products like cheese or yogurt, these children often struggle with severe intestinal inflammation that can lead to malnutrition and even death.
Human milking banks like those operated by KBC Zagreb provide an excellent solution for nursing mothers who want to give back while also ensuring that vulnerable premature infants receive essential nutrients that will help them recover from illnesses or injuries they may face during early development stages.
As a journalist covering stories about healthcare issues worldwide, I believe that initiatives like these should receive more recognition as they demonstrate how individuals can make a difference through charitable giving while also improving public health outcomes.