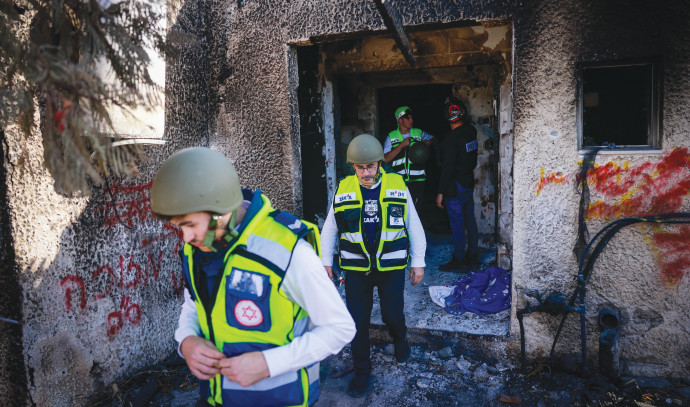 Expert Forecasts: Post-War Traumatic Stress to Affect Thousands of Individuals
According to a psychologist, individuals who have witnessed terrorist attacks, security escalations, or serious traffic accidents experience similar situations. The majority of these people will develop difficult symptoms of post-traumatic stress disorder (PTSD) in the hours, days, and even the first month or two after the event. However, most of them are able to manage their lives and stop experiencing these symptoms without requiring treatment.
Therapeutic intervention can reduce the risk of developing PTSD in some cases, but if it is not professional, it can increase the risk. In general, it is not always advisable to interfere with the natural recovery process.
A professor pointed out that about 10% of those who still experience symptoms after a month and a half are classified as post-traumatic. He estimated that approximately 30,000 Israelis would be classified as post-traumatic after the war. However, he expects the number to be much larger due to ongoing trauma from living through conflict and violence over an extended period.
The professor concluded by emphasizing that along with the tens of thousands of Israelis who will be classified as post-traumatic, there will also be their family members and friends who may require treatment and assistance. Even with large budgets allocated for mental health care, it may take years to address the shortage of professionals in this field due to an increased demand for services. The professor also suggested exploring new treatments such as technological ones and promoting survivors' ability to integrate into the workforce.