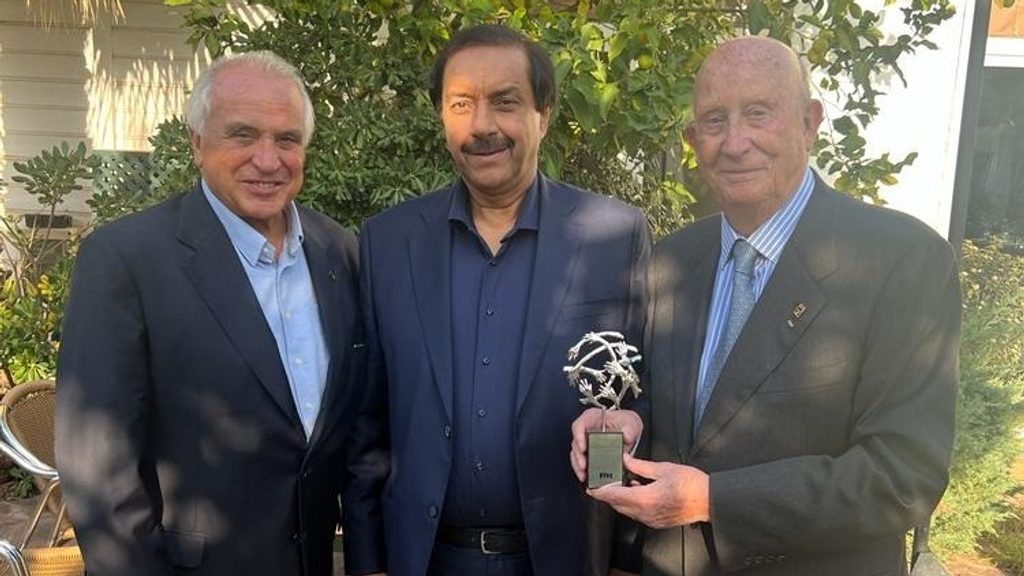 Exclusive Summit of FIH Presidents at the Host of the Upcoming World Cup!
Recently, FIH President Tayyab Ikram met with several prominent figures in the world of hockey, including former FIH Presidents Juan Ángel Calzado and Leandro Negre, EuroHockey President Marcos Hofmann, Spanish Hockey Federation President Santi Deo, and Real Club de Polo President Curro Espinós de Pascual in Barcelona. This meeting was a particularly emotional and significant occasion for President Ikram, as it brought together three FIH Presidents and allowed him to honor his predecessor, Juan Ángel Calzado.
The meeting took place at the site where the very first FIH Hockey World Cup (Men's) was played in 1971. This historic location added to the significance of the event and served as a reminder of the rich history of hockey. During the gathering, President Ikram and Marcos Hofmann engaged in productive discussions about the development of hockey and the potential for collaboration between FIH and EuroHockey in the future.
President Ikram expressed his appreciation for the hospitality he received during his time in Barcelona and looked forward to continued collaboration and interaction with these important stakeholders in the future. The gathering was an important opportunity for various stakeholders in the world of hockey to come together and discuss the future of the sport.