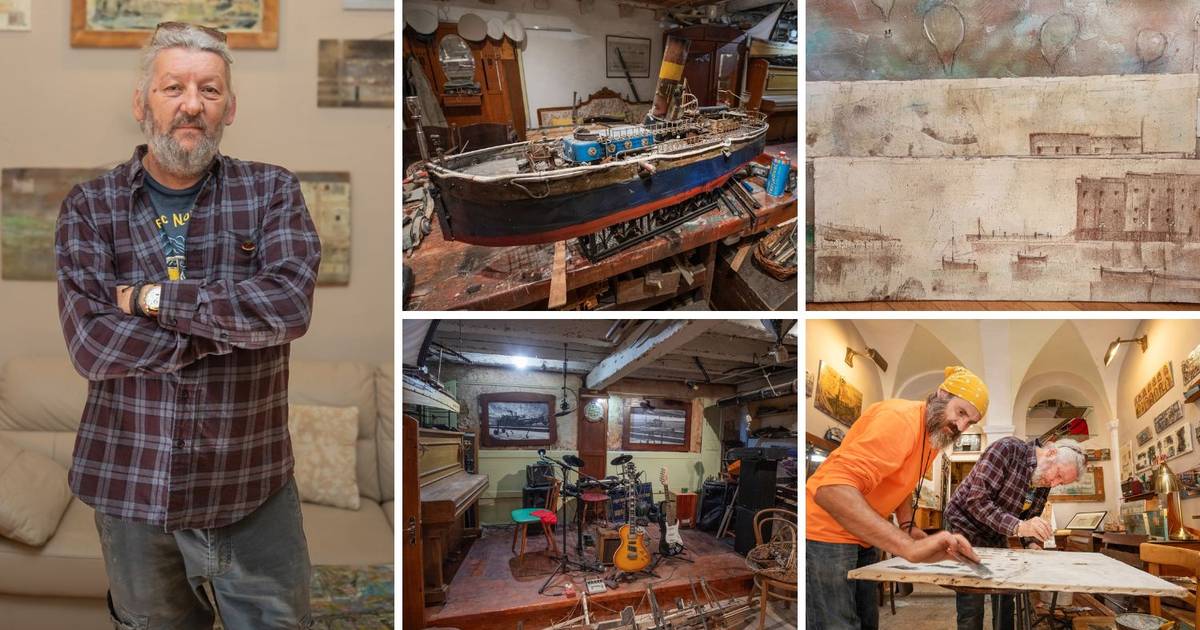 Dubrovnik's Forgotten Art of Boat Building Revived by a Skilled Actor
Igor Hajdarhodžić is a multitalented artist known for his acting, music, sculpture, painting, and more. While he continues to pursue acting as it's what he studied, he has recently been focusing on other forms of art such as painting and music. In his workshop in Dubrovnik's old town, he spends his days drawing, sculpting clay, making music and creating iron structures.
Despite spending over 26 years in the theater and having a role in a recent film, Igor feels that the theater does not offer answers to serious questions and is controlled by the system. However, he fondly remembers his beginnings as an actor and believes that it set him on his current life path.
Igor uses his art to communicate his concerns about society and its surroundings. His series of paintings "Return" depicts people returning to Dubrovnik, showing a sense of optimism for the city's future despite the exodus of people leaving it. He also teaches children sailor skills and shipbuilding while passing on his knowledge. Igor believes that children inspire him and that shipbuilding has a future especially in Dubrovnik.
While Igor has diverse interests, he doesn't have any specific plans for the future. He allows life to guide him and enjoys working on different projects based on what inspires him at the moment. He wakes up each day excited to continue working on new projects while believing that his work is key to his happiness. Igor relies on cleaning workers who bring him materials for recycling and upcycling models, showing that he doesn't require assistance from the state or institutions.
In summary, Igor Hajdarhodžić is an accomplished artist with a passion for different forms of art such as painting and music. He uses his art to communicate social concerns while passing on knowledge to younger generations through teaching sailor skills and shipbuilding. Despite being drawn away from theater due to its limitations, Igor continues to find inspiration from life itself while remaining optimistic about the future of Dubrovnik.