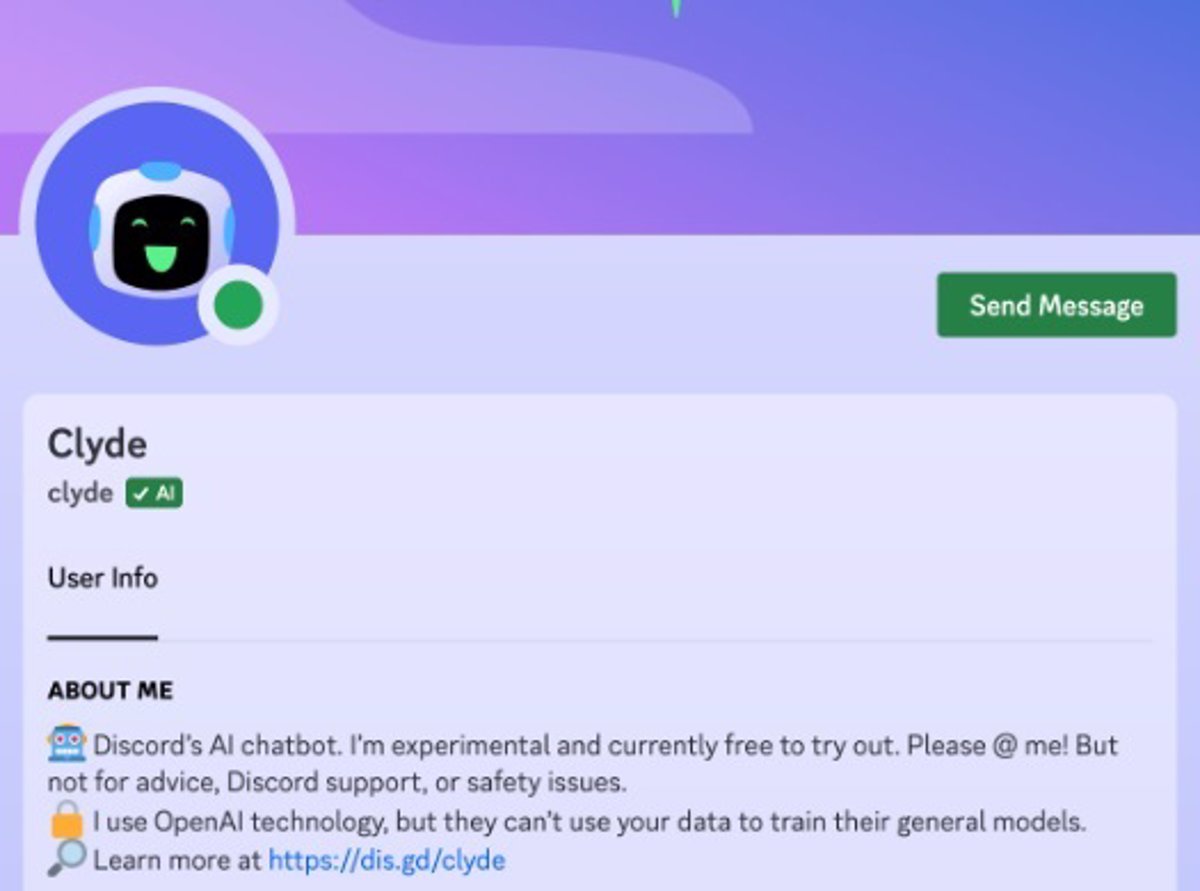 Discord Announces Retirement of Clyde Chatbot, Built on ChatGPT, in December
Discord has announced that it will remove the 'chatbot' Clyde from its platform on December 1. Clyde, which is based on OpenAI technology, was initially introduced to Discord in March as an experimental conversational tool that provided recommendations and entertainment through trivia and jokes. However, it did not offer advice as stated in its description.
Clyde was designed to be a discovery and recommendations tool for users, as well as a source of entertainment through trivia and jokes. He could be invoked through direct messages and channels, making him a useful tool for finding new content or playing games. Unfortunately, users will no longer be able to interact with Clyde starting on December 1, as he will no longer be available for conversation.
Discord has explained on its support page that the chatbot will no longer be available for interaction starting on December 1st. Users who have grown fond of Clyde will need to say goodbye to their favorite chatbot soon.