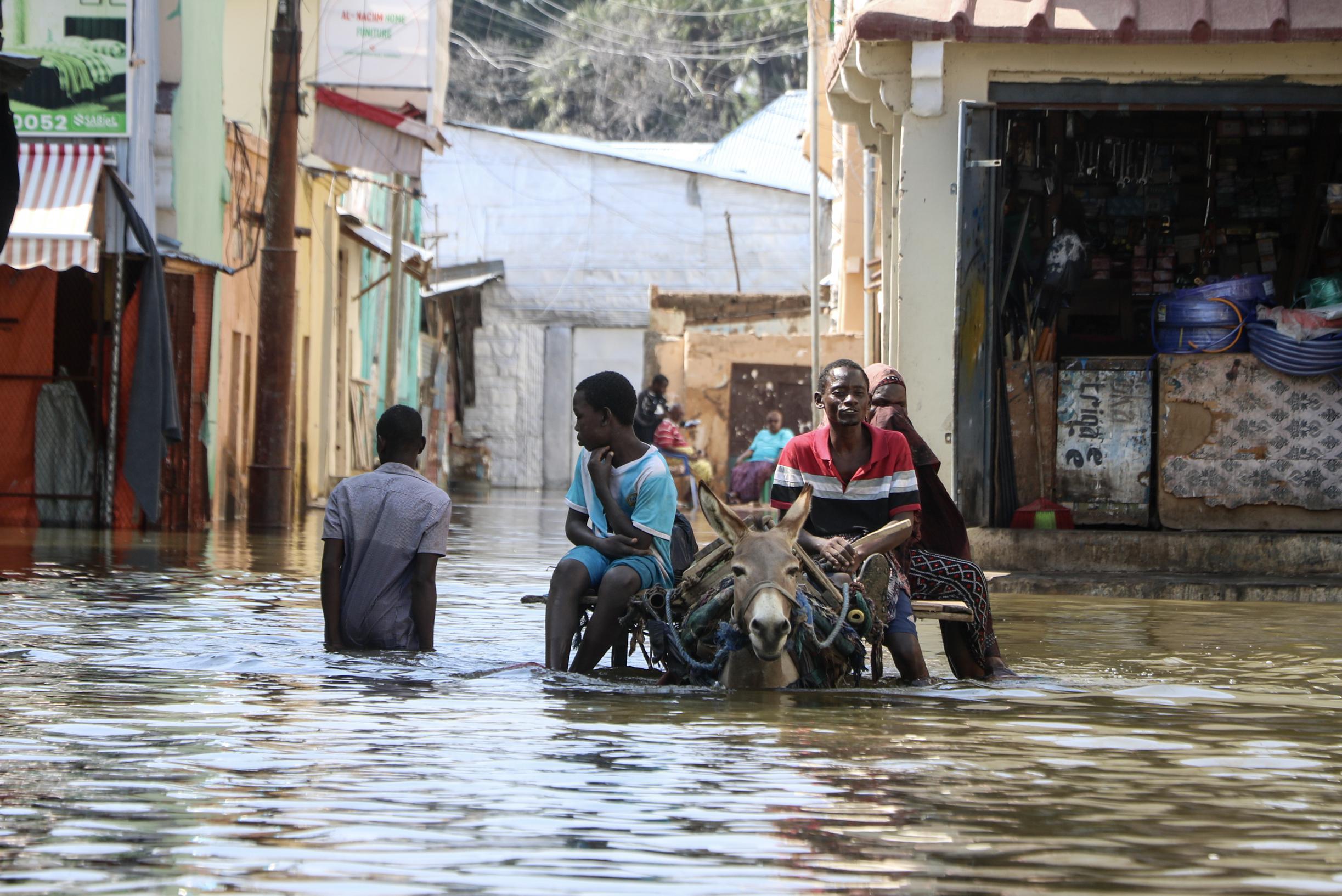 Devastating floods in Somalia claim 50 lives and displace over 697,000 people
In the Horn of Africa, torrential rains and floods caused by the El Niño weather phenomenon have resulted in widespread displacement and loss of life. The devastating effects of this natural disaster have been particularly felt in Somalia, where 50 people have lost their lives and 687,235 people have been forced to flee their homes.
The situation is expected to worsen as heavy rainfall is forecast for Tuesday and Thursday. The director of Somalia's disaster management agency has reported that new flooding will only make things worse, adding to the already dire situation. The United Nations Emergency Relief Agency (OCHA) has stated that the number of people displaced by heavy rains and flooding in Somalia has nearly doubled in a week, with a total of 1.7 million people affected by the disaster.
Roads, bridges, and runways have also been damaged in several areas, affecting transportation and aid delivery efforts. The government and international organizations are working together to address the crisis and provide relief to those affected. Despite these efforts, however, the situation remains dire as the heavy rains continue to cause widespread devastation and displacement throughout Somalia.