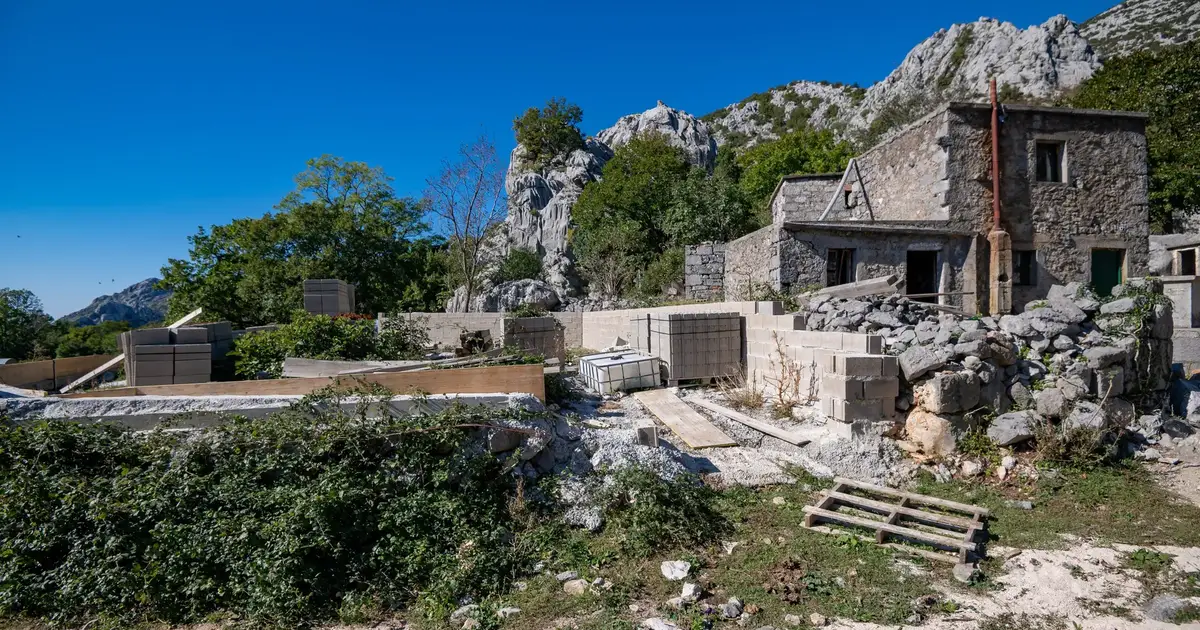 Defendant Argues in Court that Nine Velebit Villas are Legally Cow Sheds: A Case of Alleged Illegal Construction
Ante Koić (60) was sentenced to one year in prison or five years suspended if he fails to remove the illegal structures from the Veliko Rujno location in the Velebit Nature Park within five months, according to judge Ivana Parač Krišto. The defendant had been building illegally in the heart of Velebit for years and received high state subsidies for cattle breeding. Despite not appearing at his sentencing, Koić argued that nine buildings constructed on state land were cow barns, but failed to explain how they were larger than villas and how the state seal was removed multiple times during construction.
Koić pleaded not guilty at the beginning of the trial, but documents from both the State Inspectorate and Croatia were presented against him. Šume, a local newspaper, reported that everything went quickly from the filing of the indictment in February 2022 to the verdict.
Another individual who forever changed the landscape of Velebit is a pensioner with low income who has been tasked with removing illegal buildings within five months. However, according to locals, he recently started working again, this time by drilling and erecting a two-meter-high wall before claiming that he was searching for water to irrigate his cattle. Despite calls from Ante Milovac, who reported him countless times to USKOK, the construction inspection, and the State Attorney's Office, Koić did not respond. It remains unclear whether the state will force him to return Veliko Rujno and Jatara region to as much of their original state as possible considering the extent of work done so far.