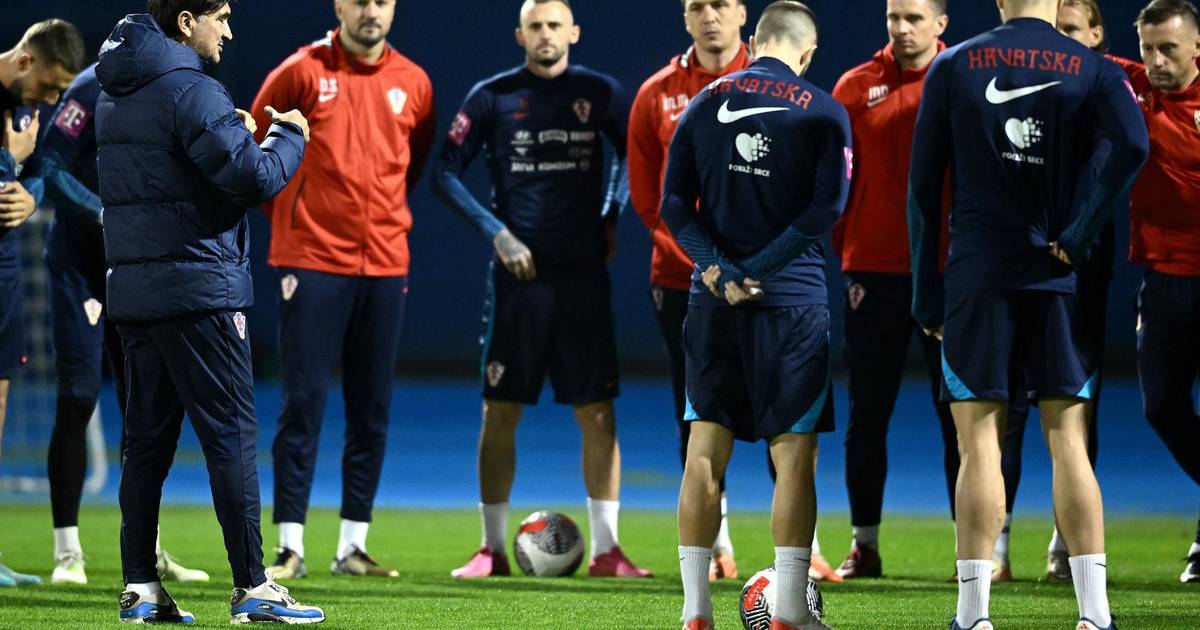 Dalić: Pašalić set to revolutionize Euros with game-changing potential
The "fiery" ones arrived in Zagreb at the first minutes of Sunday, just half an hour after midnight. Despite not getting enough sleep, they were determined to make the most of their time. A rookie arrived by car, but was overlooked for the call-up by youth coach Dragan Skočić. However, Dalić included him in the squad, explaining that he played for a third division team and scored three goals in a friendly match against Augsburg.
The other players arrived by bus and were greeted with enthusiasm by children from Dinamo's open school as well as fans who lined up to see them. Mandžukić and Ćorluka were looking for a field suitable for training, but Luka Modrić's field was chosen instead due to its availability.
Vida missed out on training due to injury, but Ivica Olić led him by hand and caused laughter. Marco Pašalić sprinted to training, driven by his desire to prove himself despite being overlooked by Dinamo earlier. He impressed Dalić with his quality and approach during training and was praised for his performance in Riga as well.
Dalić kept everyone on the field for as long as possible during training in Riga, including Kramarić who had just recovered from injury. He also kept the newly recovered Kramarić on the field for 80 minutes to give him more playing time. Pašalić and Baturina were kept on the bench as match-winners for Tuesday's game against Croatia's rivals Russia on waterlogged Poljud stadium where they defeated Russia with patient dominance in preparation mode. Dalić urged his players not to disappoint their fans and burn out with desire, reminding them that intelligence must come first before going all out on desire.
Despite a lack of sleep, the players were determined to perform at their best during training and in upcoming games against Russia.