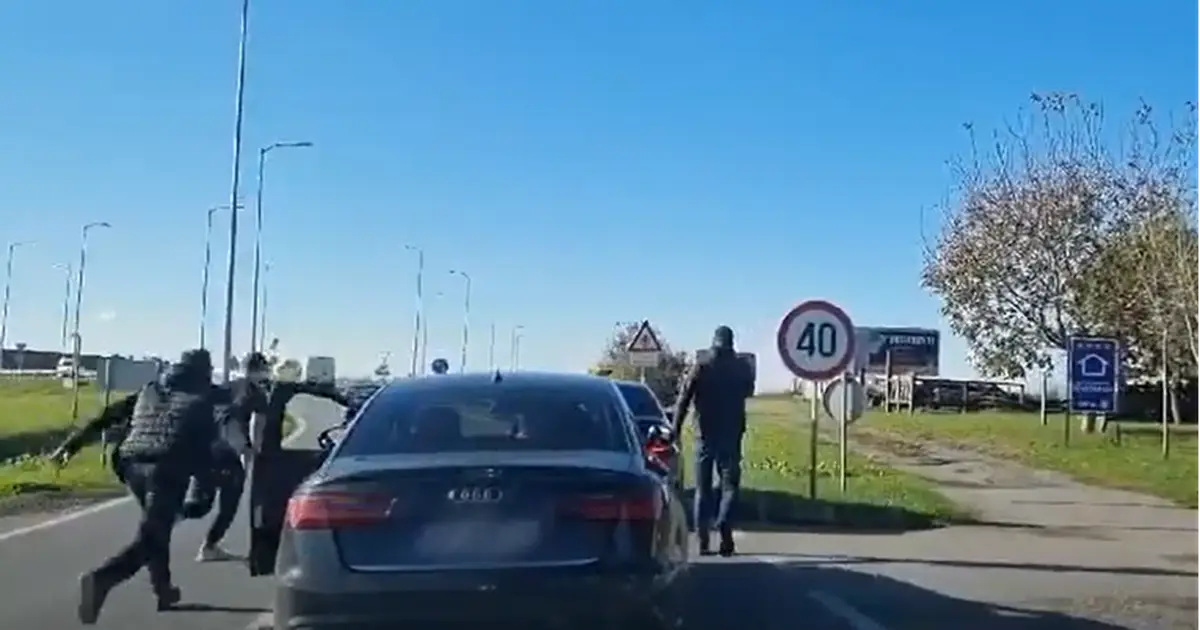 Car with Serbian Registrations Attacked Near Column of Remembrance as Police Stand Idly By
On the day of Remembrance Day, November 18th, a video was obtained by the weekly newspaper Novosti showing four young men attacking another car using their hands and feet. The incident took place in Nuštra, a little after 10 o'clock in the morning, at the same time that the Column of Remembrance was starting in Vukovar.
According to a witness who recorded the attack, a car with Vukovar license plates improperly entered the lane of a car with Serbian license plates, honking and gesturing aggressively. The witness turned on his cellphone camera to capture the attack, which included tearing off the rearview mirror by one of the attackers.
The witnesses' observations also include the police presence at the scene, with a police van and another police car in close proximity. However, none of the officers intervened or questioned the attackers, and they left without consequences. The witness stated that before leaving,