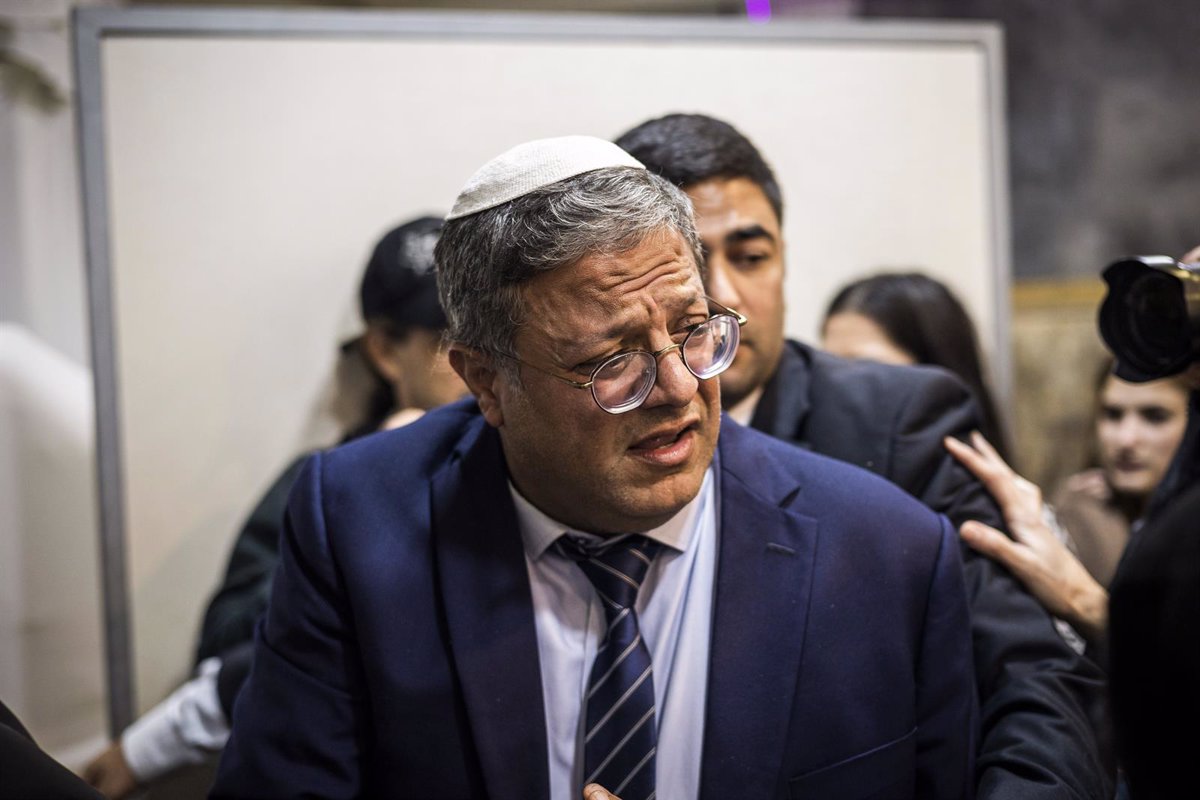 Ben Gvir of the far-right issues warning on potential consequences from hostage release deal
The Minister of National Security of Israel, Ben Gvir, expressed his concern about a possible agreement with Hamas to secure the release of hostages taken during the attacks in October. He stated that he and Israel are being left out of any potential talks and that they are not being given the truth. This may lead to a similar mistake to that of the 2011 Shalit agreement.
On Monday, relatives of the kidnapped hostages cautioned that a proposed bill to apply the death penalty to people convicted of terrorism was putting the hostages in serious danger. They claimed that the timing for this proposal was not appropriate.
The mother of two minors kidnapped by Hamas in October has urged Israeli authorities to move forward with an agreement to secure their release. Meanwhile, Ben Gvir has vocalized his opposition to an agreement that could entail releasing Palestinian prisoners and allowing fuel to enter the Gaza Strip. He believes this would contribute to Hamas' arming.
The attacks by Hamas that occurred in Israel resulted in nearly 1,200 deaths and over 240 kidnappings. Conversely, authorities in Gaza, which is controlled by Hamas, reported that more than 13,300 Palestinians were killed in Israeli bombings. Additionally, over 200 Palestinians have died due to Israeli forces or settler attacks in the West Bank and East Jerusalem.