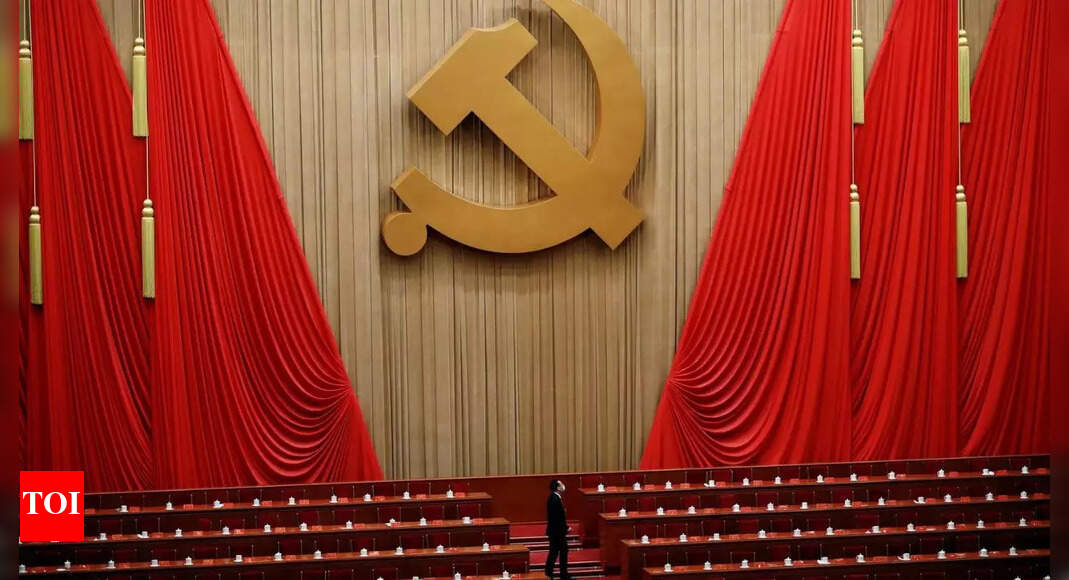 Beijing's Business Elite: The Latest in a Series of Targets
In the midst of an intensified crackdown on corruption in China, the Shanghai Municipal Commission for Discipline Inspection is currently investigating Zhou Jun, the president of Shanghai Industrial Investment. This agency is a branch of the Central Commission for Discipline Inspection (CCDI), which has stated that Zhou is "suspected of serious violations of discipline and law," a common euphemism for corruption. The CCDI added that he was "undergoing disciplinary review and supervisory investigation."
Recently, Zhou resigned from several posts at the state-owned group's Hong Kong listed subsidiaries due to "personal matters." However, this news has sparked concern about potential corruption charges against him.
The crackdown on corruption in China has been ongoing for some time now, with over a dozen high-ranking executives from various sectors in China, including technology, finance, and real estate, either disappearing, being detained or becoming subjects of corruption investigations. Shanghai Industrial Investment is involved in infrastructure, property, and pharmaceuticals and earlier this month the CCDI announced an investigation into Zhang Hongli, a former senior executive vice president at the Industrial and Commercial Bank of China.
In addition to this tech entrepreneur Chen Shaojie, founder and CEO of Chinese live-streaming service DouYu also reportedly became unreachable and is said to be under investigation. International consulting firms are also facing rising risks such as raids or detentions of executives.
These developments have had a significant impact on the business community in China. Fred Hu, CEO of Primavera Capital – a leading investment firm in China – expressed concern at the Bloomberg New Economy forum stating that entrepreneurs were "lying low" or "lying flat" amidst the current political backdrop. He emphasized the need for legal reform including protection for entrepreneurs from arbitrary political interference and unwarranted prosecution within the country.