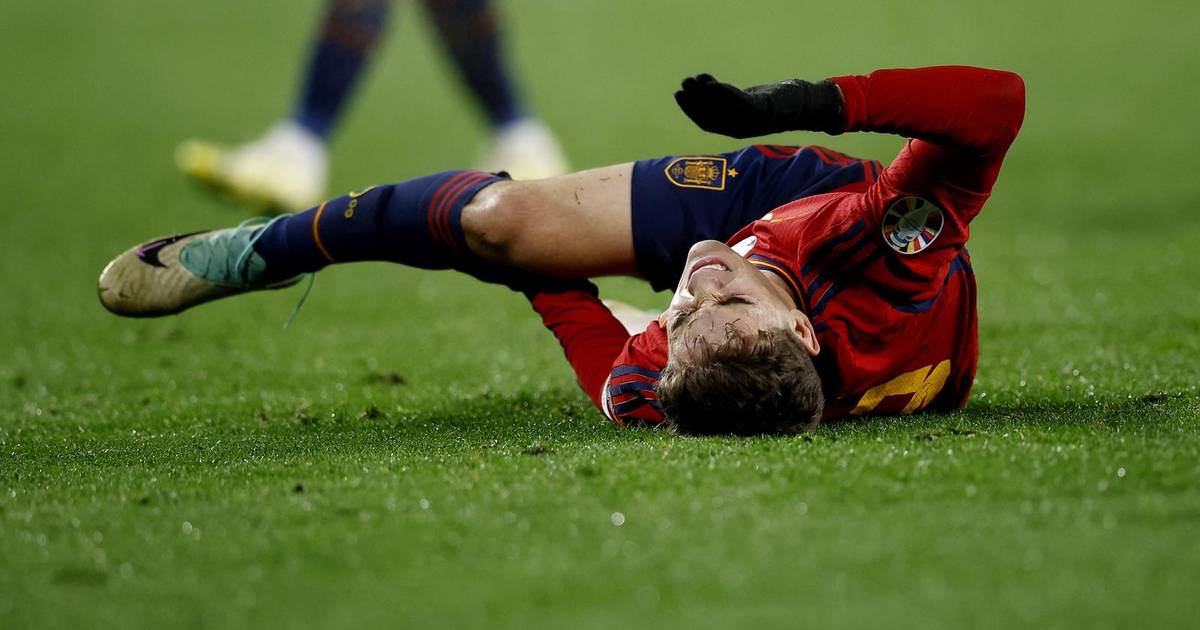 Barcelona Faces Outrage as Top Spanish Player Sidelines for the Season
19-year-old Gavi, one of Spain's greatest talents, suffered a rupture of the anterior cruciate ligament in his right knee while playing for Spain against Georgia in the qualifiers for the Euros. The injury occurred in the 26th minute of the match, which ended with a score of 3-1 in favor of Spain. Despite initially being hopeful that Gavi would be able to continue playing, further tests revealed that he would not be able to play until the end of the season.
The news of Gavi's injury has caused great frustration in Barcelona, with Mundo Deportivo reporting that the team is furious that he had to play an irrelevant match for Spain, as they had already secured a place in the Euros earlier. However, there may be some compensation for Barcelona from FIFA, which could range from four to five million euros.
Luis De la Fuente, Gavi's coach at the time of his injury, must have been devastated by this turn of events. It was likely one of his happiest days as a coach, but it quickly turned into one of his saddest when Gavi was forced to leave the game early due to pain in his knee. The atmosphere in the dressing room after the match was somber as everyone tried to come to terms with Gavi's injury and what it meant for Spain's future prospects on and off the field.