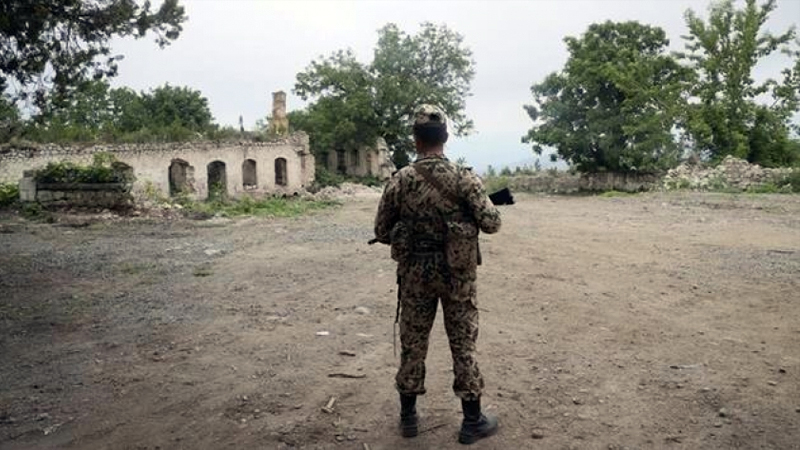 Armenia stockpiled weapons and planted landmines in Karabakh, according to reports
The Ministry of Foreign Affairs and Defense of Azerbaijan presented new evidence to representatives from diplomatic missions about Armenia's illegal activities and war crimes in Karabakh. The spokespeople reported that Armenia had stored weapons and mined land in Azerbaijani territory during and after the 30-year occupation period.
Following the 2nd Karabakh War, the Azerbaijani army discovered over 10,000 anti-personnel mines, around 3,000 anti-tank mines, and approximately 12,000 unexploded ordnance. In addition to this, weapons produced in the region in 2021 were detected, as well as a workshop in Khankendi where modifications of military vehicles and unmanned aerial vehicles were made. Videos showing the operation of this workshop and the training of civilians by Armenian forces in the use of mine-mounted unmanned aerial vehicles were also shared at the meeting.
Some of the weapons, mines, and unmanned aerial vehicles used by illegal Armenian forces and captured by the Azerbaijani army were displayed at the conference.